Saskatchewan Artist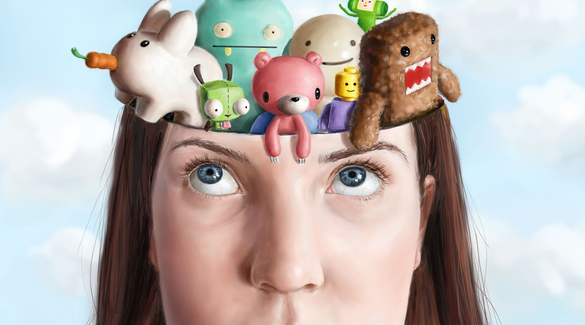 All Day I Dream of Toys - 2010 - by Jessica Edwards
Jessica Edwards
Jessica Edwards was born in Vancouver, British Columbia, in 1984, but has spent most of her life in Saskatchewan. Edwards studied at the University of Saskatchewan in Saskatoon, completing her Bachelor of Fine Arts in 2007 (receiving the Judy Poole Award in Art and Art History as the most outstanding graduate), before moving on to the Academy of Art University in San Francisco, where she received her Master of Fine Arts in 2011.

Edwards' work has been exhibited in Saskatoon and in San Francisco. In 2007, she held a solo exhibition called "The Pricking of My Thumb" at Saskatoon's Gordon Snelgrove Gallery. Her work is part of the collection of the University of Saskatchewan's Department of Art and Art History.

Edwards' interests include illustration and fine art projects, and her current focus is children's book illustration. In 2011, two of her illustrations won awards from Applied Arts magazine and were published in the May/June issue. Her work has also appeared in magazine advertising for the Academy of Art University (San Francisco).

Jessica Edwards lives in Saskatoon, Saskatchewan.