Saskatchewan Artist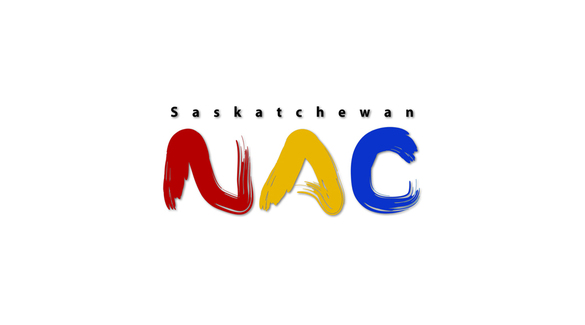 Molly Lenhardt
Molly Lenhardt was born in 1914 near Lake Winnipegosis, Manitoba. As a child, she was encouraged to paint by her father. She moved with her family to Melville, Saskatchewan and continued to paint while studying Business in Yorkton (1930). As an adult, she and her husband ran a variety store in Melville (Fairway Confectionary), and Lenhardt often painted at the back of the store when she had time. She was also active in the local community, serving as on Melville's City Council from 1977 to 1979.

Lenhardt's subjects centered around her own memories of her early childhood and Ukrainian heritage. She received national acclaim for her depictions of Ukrainian clothing and symbols. Her paintings have been exhibited across Canada and were the subject of a retrospective organized by the Dunlop Art Gallery (Regina, 1990).

Lenhardt's work can be found in the collections of the Saskatchewan
Arts Board, the Canadian Museum of Civilization (Quebec), the Mendel Art Gallery (Saskatoon), the University of Saskatchewan, and the MacKenzie Art Gallery (Regina).

In 2004, Lenhardt was posthumously recognized for her contributions to the community and culture of Ukrainian-Canadians, being designated as a "Nation Builder" by the Saskatchewan Provincial Council of the Ukrainian Congress of Canada.

Molly Lenhardt died in 1995.
Molly Lenhardt
Born:

1914. Lake Winnipegosis, MB

Died:

1995.

Mediums:

Oil Painting, Watercolour
Connect With Us