Saskatchewan Artist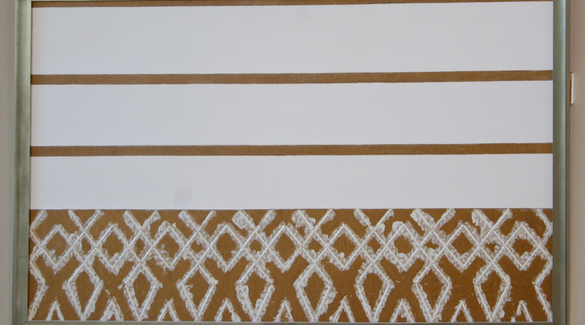 Untitled - 1980 - by Ron Bloore
Ronald Bloore
Ronald Bloore was born in 1925 in Brampton, Ontario. He studied art and archaeology at the University of Toronto, receiving his Bachelor of Arts in 1949. Bloore then went on to the New York University Institute of Fine Arts and Washington University in St. Louis, Missouri, where he received his Master of Art (art and archaeology) in 1953. After teaching at Washington University for two years, he went on to more studies at the Belgian-American Art Seminar in Brussels and Antwerp and the Courtault Institute at the University of London in England. He then taught at the University of Toronto for one year (1957-1958).

In 1958, Bloore moved to Regina, Saskatchewan to teach at Regina College and to work as director of the Norman Mackenzie Art Gallery. He remained in Regina only until 1966, but during his time there, he deeply influenced the local arts community. Through the gallery, he raised the profile of Regina's art scene considerably with his energetic and forward-thinking approach. In 1961, he organized the "Win Hedore," an exhibition that brought objects like pails of sand, old car parts, and beer bottle caps together. But it was his organization of – and participation with – the Regina Five that garnered national attention for Regina.

Along with Kenneth Lochhead, Doug Morton, Art McKay, Ted Godwin, and Clifford Wiens, Bloore organized an exhibition at the Norman Mackenzie Art Gallery that was later circulated (without the work of Wiens, an modernist architect) by the National Gallery of Canada in 1961. "Five Painters from Regina" put Regina on the map as an important contributor to Canada's art scene, particularly in the area of abstract art.

Bloore's own work was influenced by architectural forms. He often used geometric shapes and a limited colour palette in his abstract works. While in Regina, he began his move toward the "white-on-white" paintings for which he is best known.

Bloore travelled throughout his career, studying and painting in Greece, Turkey, Egypt, Spain, and France (1962-1963), Iceland, Norway, Sweden, and Denmark (1966), and to Greece, Turkey, Iran, and Spain (1973-1974). He has also made trips to Mexico, South America, Alaska, Italy, Portugal, Holland, and Germany.

Bloore was elected to the Order of Canada in 1993, and won the Centennial medal in 1967.

Bloore left Regina in 1966 to teach at York University (Toronto). He died in Toronto in 2009.
Ronald Bloore
Born:

1925. Brampton, ON

Died:

2009. Toronto, ON

Mediums:

Oil Painting
Connect With Us