Saskatchewan Artist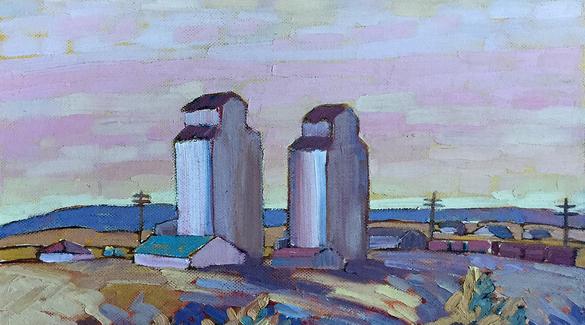 Vaughan Grayson
Vaughan Grayson was born in 1894 in Moose Jaw, Saskatchewan and took painting classes throughout her childhood. After completing high school she travelled throughout Europe, Africa and South America, attending art school in Budapest and England. When she returned to North America, Grayson studied at the Curry School of Expression in Boston, at St. Margaret's College in Toronto, and at Teacher's College at Columbia University in New York.

Grayson's interest in both arts and education led her to teach in Regina and Moose Jaw and to publish two books on art education: Picture Appreciation for Elementary School (1929) and Picture Appreciation for High School (1932). She continued teaching when she moved to British Columbia in 1929, at the University of British Columbia and the Summer School of Fine Arts in Penticton. In 1943, she also taught sketching at the Banff School of Fine Arts.

Canadian landscapes – particularly the mountains and valleys of Alberta and B.C. – are a prominent theme in Grayson's work. She called the Okanagan Valley "a painter's paradise, peaceful and soft." Her impressionistic paintings and serigraphs have been exhibited in Canada and the United States, including in a group exhibition of the National Serigraph Society in New York City in 1957.

Vaughan Grayson moved back to Moose Jaw in 1961, and she continued to travel and study, taking classes in Victoria, B.C. and San Miguel de Allende, Mexico. She died in 1995, at the age of 100.
Vaughan Grayson
Born:

1894. Moose Jaw, SK

Died:

1995.

Mediums:

Drawing, Oil Painting, Printmaking, Watercolour
Connect With Us