Saskatchewan Artist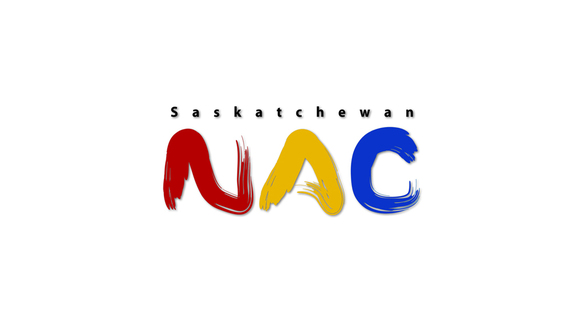 Grant McConnell
Grant McConnell was born in 1958 in York County, Ontario. He studied in the Bachelor of Fine Arts program at Mount Allison University in Sackville, New Brunswick (1978-1980) before moving to Saskatoon, Saskatchewan and receiving his degree from the University of Saskatchewan in 1983. He later completed a Master of Fine Arts degree at the same institution (1994).

McConnell has worked as a curator both independently and for the University of Saskatchewan, and has also taught there and at St. Peter's College in Muenster, Saskatchewan. He has been involved with Canadian Artists Representation (CARFAC) Saskatchewan and with the Saskatchewan Arts Board as a director.

McConnell is best known for his acrylic paintings on wood, though he also paints on canvas. His work explores themes of Canadian history and cultural identity. He takes a critical perspective when considering dominant narratives about history, and uses imagery of animals and urban and rural landscapes to provoke thought about "official" versions of history. McConnell also creates mixed-media and three-dimension pieces.

McConnell's work has been exhibited across Canada and in Hong Kong. His first solo exhibition was held at Saskatoon's AKA Gallery in 1985. His work is represented in several collections, including the Saskatchewan Arts Board, Mendel Art Gallery (Saskatoon), MacKenzie Art Gallery (Regina), Regina Public Library, and SaskTel.

Grant McConnell lives in Saskatoon, Saskatchewan. In 2011, he was appointed President and National Spokesperson for CARFAC.
Grant McConnell
Born:

1958. York County, ON

Resides:

Saskatoon, SK

Mediums:

Oil Painting
Connect With Us