Saskatchewan Artist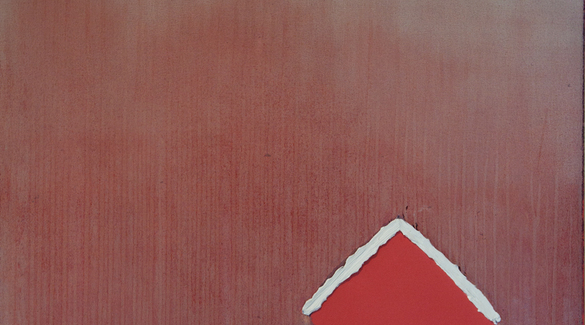 The Pink House - by Jeff Nye
Jeff Nye
Jeff Nye was born Whitehorse, Yukon, but grew up in Lumsden, Saskatchewan. He attended Montreal's Concordia University, where he received a Bachelor of Fine Arts (Major in Visual Arts) in 1998 and earned a graphic design certificate in Ontario before returning to Saskatchewan and completing his Master of Fine Arts at the University of Regina in 2006.

Nye works in a variety of media, including painting, animation, sound, and performance, and his art frequently combines these. Nye's work has been exhibited in Saskatchewan, Ontario, and Quebec as well as through online exhibitions, including a 2005 project between artists based in Regina and in Helsinki, Finland. Recently, his multi-media exhibition "The Fire and the Flood," concerning two incidents in the history of his home town, was presented at the Art Gallery of Regina (2011).

Nye has received awards from the Saskatchewan Arts Board and the Ontario Arts Council, as well as several academic research awards and scholarships. The artist collective he co-founded, Lane Level Projects, received the City of Regina's Mayor's Arts and Business Award for Innovation in the Arts in 2008.

Nye has continually been engaged with research, presenting and publishing papers and national and international conferences and in journals including the International Conference for the Arts and Society (2006, Scotland) and the Shifting Borders Graduate Conference on Visual Culture (2006, Montreal). He has been involved in the local arts community as a founding member of the Corner Gallery Artists Co-operative, as an advisory board member of Arts Action Inc., and as a member of the board of directors of the Lumsden and District Arts Council.

Nye has worked as an art instructor and curator in Ontario and Saskatchewan and as an associate editor of the Journal for the International Conference on the Arts and Society. Nye also teaches painting and drawing as a sessional instructor at the University of Regina.

Jeff Nye currently resides in Lumsden, Saskatchewan. Since 2007, he has been the assistant curator at Regina's Dunlop Art Gallery.