Saskatchewan Artist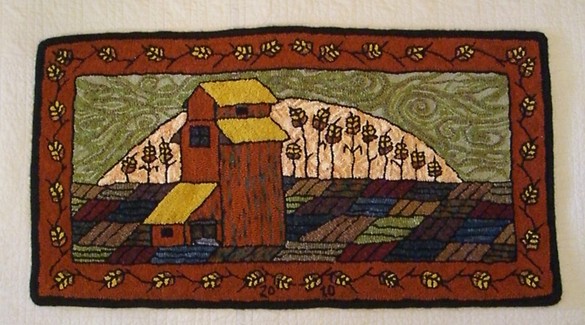 Hope Springs Eternal...Elevator - 2010 - by Louise Tessier
Louise Tessier
Louise Tessier was born in 1959 in Leader, Saskatchewan. She initially studied accounting and then pursued a career in education, receiving a Bachelor of Education from the University of Saskatchewan in 1982. She taught elementary school in Saskatoon and later moved to Regina. In 1998, Tessier took part in a tile-making workshop and from then on began working with clay.

Tessier incorporates elements of graphic design and printmaking into her ceramic tile work. Her inspirations include nature, poetry, music, and religious iconography, and her works often evoke humour and spirituality. More recently, Tessier has been exploring rug-hooking and photography.

Tessier's work has been exhibited in galleries in various locations in Canada and particularly in Saskatchewan. In 2005, she won an Award for Excellence in Functional & Production Ware at Saskatchewan Craft Council's Dimensions exhibition.

Tessier is involved with several arts organizations, including the Saskatchewan Craft Council, the Alberta Craft Council, Sundog Arts Society, and the Canadian Society of Decorative Arts.

Louise Tessier lives in Regina, Saskatchewan, and works from her home studio there. She continues her art studies through workshops in a number of media and has recently participated in iconography workshops in Ohio at the Prosopon School of Iconography.
Louise Tessier
Born:

1959. Leader, SK

Resides:

Regina, SK

Mediums:

Ceramics, Printmaking, Textiles
Connect With Us