Saskatchewan Artist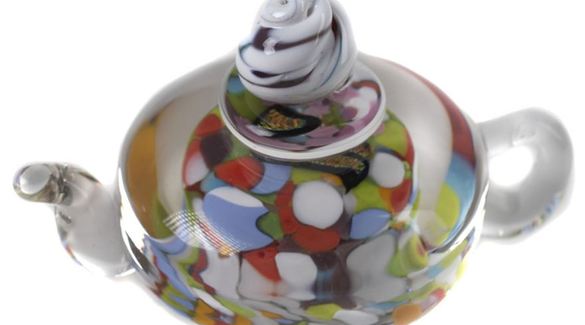 Chai Teapot - by Bonny Houston
Bonny Houston
Bonny Houston was born in Eston, Saskatchewan in 1952, and grew up in the small community of Lacadena. She attended a summer school at the Sheridan College School of Design in Oakville, Ontario (1982, 1983), and later studied at Red Deer College in Alberta (1986, 1988, 1989), the Tokyo Glass Art Institute in Kawasaki, Japan (1987) and the Alberta College of Art in Calgary (1988-1990). Since the mid-1980s, Houston has been working with glass.

Inspired by the colours and forms of nature, Houston's glass works have been exhibited across Canada and in the United States and Japan.

Bonny Houston lives in Calgary, Alberta, where she creates her own works and teaches at her glass studio, Houston Hotshop. She is active in the local arts community and is a member of the Glass Art Association of Canada and the Glass Art Society.