Saskatchewan Artist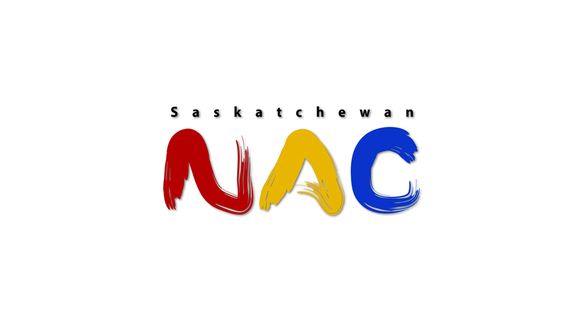 Jim Poitras
Jim Poitras (Hekahaka-to-hoksina) was born in 1952 in Moose Jaw, Saskatchewan. Though he is of Cree, Lakota, and Metis ancestry, Poitras's understanding of his background came slowly, as he was raised in a non-native foster home and had a very difficult childhood. Poitras began pursuing art in 1992 while living in British Columbia. Inspired by First Nations music, Poitras is self-taught in a variety of art forms including music, dancing, and oil painting.

Poitras's work has been exhibited widely and is included in numerous collections, including the Canadian Museum of Civilization (Hull, Quebec), Linden Museum (Stuttgart, Germany), Assiniboia Gallery (Regina, Saskatoon), First Nation Gallery, Royal Saskatchewan Museum (Regina), Indian Northern Affairs Museum (Ontario), Moose Jaw Art Museum, Treaty No. 4 Governance Centre (Fort Qu'Appelle), Head Smashed in Historical Site (Alberta), and University of British Columbia Longhouse (Vancouver).

Jim Poitras now lives in Stutgartt, Germany, where he works on his art and tours Europe speaking to children and adults about his life and philosophies. The 2004 documentary The Awakening Within: One Man's Inner Journey (Cooper Rock Pictures Inc.) documents his experience in becoming an artist and living in Canada and Germany.
Works by Jim Poitras are currently available in our online NACstore.
Jim Poitras
Born:

1952. Moose Jaw, SK

Resides:

Stuttgart, Baden-Wurttemberg DE

Mediums:

Oil Painting
Connect With Us