Saskatchewan Artist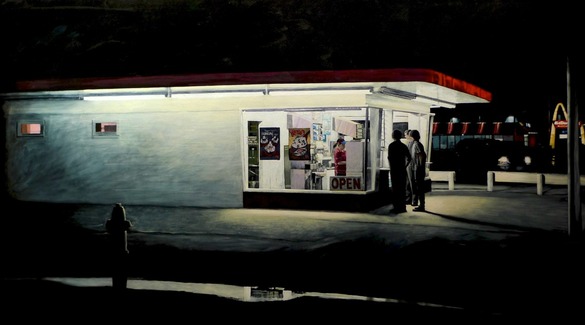 All Original - 2011 - by Sean Randall
Sean Randall
Sean Randall was born in Burnaby, British Columbia, in 1965. He moved to Regina, Saskatchewan with his family the following year. After receiving his degree in architecture from the University of Manitoba in 1987, Randall worked with architecture firms in Manitoba and Saskatchewan and then moved to Vancouver, British Columbia. There, he worked as a freelance designer and illustrator. In 1992, he dedicated himself to painting and sculpture full-time and in 1994, began working from his rural studio near Thunder Bay, Ontario. Randall returned to Regina in 2006.

Randall's work is characterized by layers of colour and texture. Of his painting, Randall writes: "What I love about painting is refuting the flatness of the canvas, creating depth where there is none. And then to go forward and explore this nonexistent volume, working and reworking the surface."

Randall has exhibited in solo and group shows across Canada and in the United States. Recent shows include a 2011 solo exhibition at Saskatoon's Rouge Gallery and a 2010 group exhibition called "Building Pride: Saskatchewan Roughriders Centennial Exhibition" at Regina's Dunlop Art Gallery. Randall's work can be found in corporate and private collections and as part of public art projects in Canada, the United States, and England. Collections in which his work is represented include the City of Regina, SaskTel, Ontario Parks, Government of Ontario, City of Thunder Bay, and the Saskatchewan Roughriders Football Club.

Sean Randall lives in Regina, Saskatchewan.