Saskatchewan Artist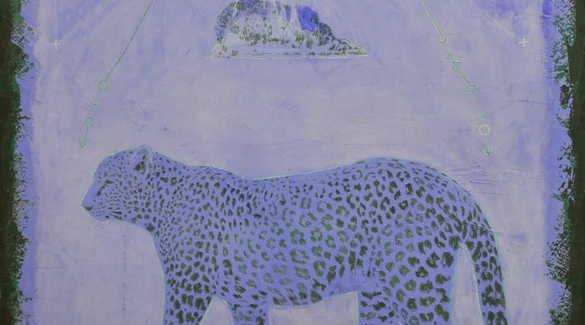 Island - 1989 - Jane Turnbull-Evans
Jane Turnbull-Evans
Jane Turnbull-Evans was born in 1947 in Milden, Saskatchewan. She studied at the University of Saskatchewan in Saskatoon under Otto Rogers, Warren Peterson, and Reta Cowley, receiving her Bachelor of Fine Arts in 1968. She then attended the University of Alberta and received her Bachelor of Education in 1969 after studying art education for secondary-level students. Her training in the visual arts also included a summer printmaking course from the University of Saskatchewan in 1975.

Turnbull-Evans worked in Saskatoon schools as a teacher, director of elementary programs, and head of Special Education (1969-1980) before moving to Regina and serving as a gallery educator and education coordinator at MacKenzie Art Gallery (1980-1986), and then as a consultant, visual arts officer, and collections keeper for the Saskatchewan Arts Board.

Turnbull-Evans' multi-media artwork ranges from portraits to conceptual work exploring themes of feminism, nature, and culture. Her work has been shown in group and solo exhibitions in Saskatchewan and Alberta, and is represented in collections such as the Saskatchewan Arts Board, Mendel Art Gallery (Saskatoon), Dunlop Art Gallery (Regina), University of Saskatchewan, Robert McLaughlin Gallery (Oshawa), and the Government of Saskatchewan.

Driven by a passion for the Saskatchewan arts community, Turnbull-Evans advocated for public support of the arts and worked to establish a public foundation to promote and support Saskatchewan artists. Her efforts were realized after Turnbull-Evans' death when the Saskatchewan Foundation for the Arts (http://saskartsfoundation.com) was formed by an Act in the Saskatchewan Legislature in 1999.

Jane Turnbull-Evans died in an automobile accident in 1998.
Jane Turnbull-Evans
Born:

1947. Milden, SK

Died:

1998. Regina, SK

Mediums:

Drawing, Oil Painting, Printmaking

Website: saskartsfoundation.com
Connect With Us