Saskatchewan Artist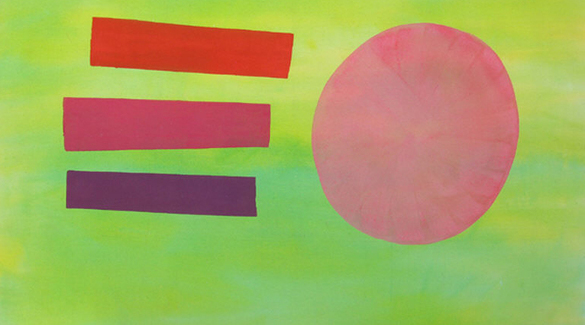 AC-71-B - 1971 - by William Perehudoff
William Perehudoff
William Perehudoff was born in 1919 in Langham, Saskatchewan, where he grew up on his family's farm. Perehudoff continued to farm while pursuing painting in the winters and working as a labourer at a meat-packing plant in Saskatoon. In the late 1940s, he was commissioned to paint a mural there (this mural was later donated to the Mendel Art Gallery). Perehudoff then went to the United States to pursue his art education. He studied in Colorado Springs with French artist Jean Chariot at the Colorado Springs Fine Arts Center (1948-1949) and in New York City with Amedee Ozenfant at the Ozenfant School of Fine Arts (1949-1950) before returning to Canada. Perehudoff moved to Saskatoon, Saskatchewan where he became the Art Director for Modern Press in 1953.

Perehudoff attended workshops at Emma Lake, Saskatchewan during the 1950s and 1960s, studying with artists including Will Barnet (1957), Herman Cherry (1961), Clement Greenberg (1962), Kenneth Noland (1983), and Donald Judd (1968). Colourfield painter Kenneth Noland was a particularly strong influence on Perehudoff, who led his own workshop at Emma Lake in 1988.

William Perehudoff initially painted landscapes and murals, but soon turned to the abstract style for which he is well known. Since the mid-1940s when Perehudoff first exhibited his work at the Saskatoon Arts Centre and with the Saskatoon Art Association, his work has been shown extensively across Canada and in New York, Chicago, and London, among other cities. Perehudoff quickly gained notice and is recognized as one of Canada's leading abstract painters and one of the most prominent colour field painters in Canadian history.

Perehudoff's paintings are represented in many private, corporate, and public collections, including the National Gallery of Canada (Ottawa), Mendel Art Gallery (Saskatoon), MacKenzie Art Gallery (Regina), Canada Council Art Bank, Confederation Art Centre and Museum (Charlottetown), Art Gallery of Nova Scotia, Edmonton Art Gallery, Portland Art Museum (Oregon), University of Calgary, Kamloops Art Gallery, Saskatchewan Arts Board, Royal Bank of Canada, Toronto Dominion Bank, and Shell Canada Ltd.

Perehudoff received many awards an honours, including a University of Alberta national award in painting (1978), the Canada 125 Commemorative Medal (1993), the Saskatchewan Order of Merit (1994), membership in the Order of Canada (1998), and an honorary doctorate from the University of Regina (2003).

William Perehudoff died on February 26th, 2013, in Saskatoon.
William Perehudoff
Born:

1919. Langham, SK

Died:

2013. Saskatoon, SK

Mediums:

Acrylic, Oil Painting, Watercolour
Connect With Us