Saskatchewan Artist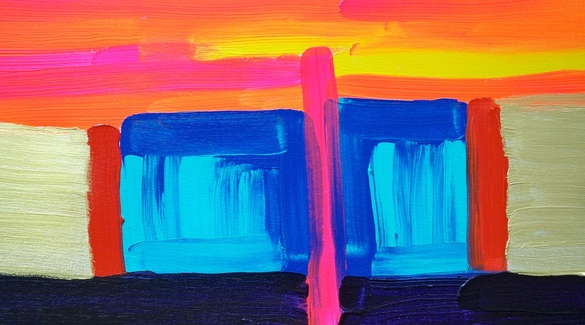 Cognition and Feeling - 2011 - by Darlene Gate
Darlene Gate
Darlene Gate was born in 1969 in Regina, Saskatchewan. A self-taught artist, Gate was inspired to pursue art after being drawn to a painting by Jeanne Aisthorpe-Smith at Canada House Gallery in Banff in 2006. Gate painted her first work in early 2007, and has been producing works, primarily in acrylics, since then.

Gate's paintings are often large-scale and abstract. She is drawn to colour, light, and movement and finds inspiration in nature. Gate explains her passion for using art to communicate: "There is such excitement in creating a piece and having people feel through your art. I tend not to recreate the external world perfectly but anchor it with a hint of realism and then fill the canvas with emotion and spirit. There is beauty in everything."

Gate's work is part of numerous private collections. She is a juried member of the Saskatchewan Craft Council.

Darlene Gate lives and works in Regina.
Darlene Gate
Born:

1969. Regina, SK

Resides:

Regina, SK

Mediums:

Acrylic, Mixed Media
Connect With Us