Saskatchewan Artist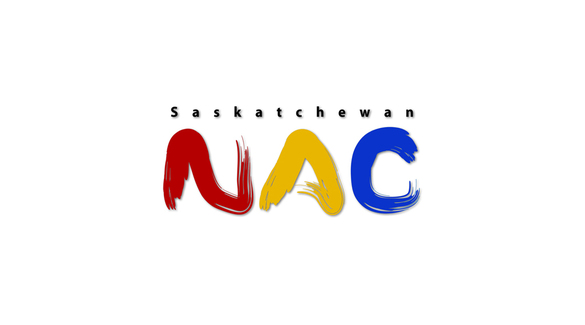 Althea Thauberger
Althea Thauberger was born in 1970 in Saskatoon, Saskatchewan. She studied photography at Montreal's Concordia University, receiving a Bachelor of Fine Arts in 2000, before going on to complete her Master of Fine Arts at the University of Victoria in 2002.

Thauberger's work is frequently collaborative and involves a variety of media, including film, video, audio, and performance. Her works tend to explore relationships of power, and she often works with groups of people who are not typically performers — U.S. Military wives, Canadian tree planters — to help communicate unique stories and explore social identities. As Thauberger explains, "It never appealed to me to be an artist who was separated from the world. I think the most exciting work I do is when I'm working in the world, socially-orientated photography is very much about that."

The challenging nature of Thauberger's work has sometimes resulted in controversy, as was the case when her 2008 large-scale photograph of Canadian soldiers re-enacting a military exercise was installed at the UBC's humanities library. Also in 2008, Thauberger organized a performance piece on a Vancouver street that involved interaction with passersby. The public, theatrical nature of the performance was provocative and challenging for many who took part.

In 2009, Thauberger traveled to Kandahar, Afghanistan as part of the Canadian Forces Artist Program. Here again, Thauberger's subjects were co-creators in the work. Of Thauberger's trip and risk-taking approach to art, Anne Cottingham, of Art Matters writes, "It would be nearly impossible to accuse Vancouver artist Althea Thauberger of being weak or fearful; in fact she is quite the opposite. Not only does she happily invite controversy and criticism, but she willingly flew to Kandahar, Afghanistan as a part of the Canadian War Artist program while Canada was still active at the front. Not an adventure for the light of heart for sure, but one that Thauberger took on with her characteristic aplomb."

Althea Thauberger lives in Vancouver, British Columbia. While working on her own art, she is studying part-time towards a PhD in cultural theory.
Althea Thauberger
Born:

1970. Saskatoon, SK

Resides:

Vancouver, BC

Mediums:

Photography
Connect With Us