Saskatchewan Artist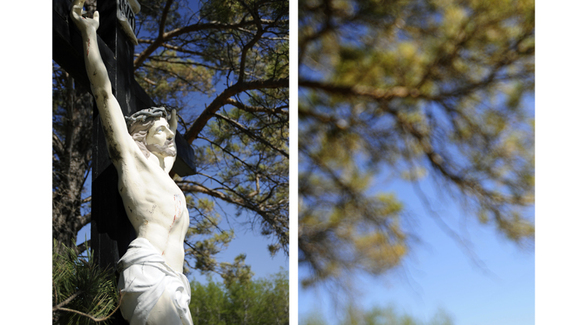 Burr Cross - 2009 - by Don Hall
Don Hall
Don Hall was born in 1951 in Humboldt, Saskatchewan. Growing up in Saskatchewan, and later traveling around the province, have given him continual subject matter for the art he is passionate about — photography. Hall studied at the University of Saskatchewan's Regina Campus (1968-1970) and at the Northern Alberta Institute of Technology (1970-1972).

Hall's photographs depict rural and urban landscapes, architecture, and portraits, most frequently with a Saskatchewan focus. He has been exhibiting his work since the 1970s in group and solo shows across Canada. Hall's photographs are represented in collections including the National Gallery of Canada (Ottawa), Saskatchewan Arts Board, Canadian Museum of Contemporary Photography, Glenbow Museum (Calgary), and the University of Calgary.

In 1989, Hall co-edited (with Randy Burton) Between Time and Place: Contemporary Saskatchewan Photography (Fifth House Publishers). And in 2004, Hall was featured in an episode of the documentary television series Landscape As Muse.

Don Hall lives in Regina, Saskatchewan, and serves as resident photographer at the University of Regina.