Saskatchewan Artist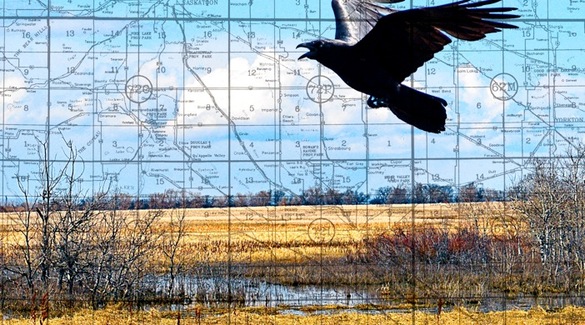 As the Crow Flies - 2009 - by Judy Wood
Judy Wood
Judy Wood was born in 1947 in Saskatoon, Saskatchewan. She studied there at the University of Saskatchewan, receiving her Bachelor of Arts in Fine Arts in 1967. She has worked in a variety of media but currently focuses on photography and digital manipulation using Photoshop.

Wood's stylized images, photomontages, and mixed media collages frequently incorporate a nature theme, as her subjects include animals, birds, trees, and flowers. Wood says, "My work reflects my ongoing interest in nature, the world of animals, and my own alternate realities as I create them in Photoshop from my digital images."

In addition to her own work, Wood creates custom photomontages and other custom work.

Judy Wood is a juried member of the Saskatchewan Craft Council and of CARFAC. She currently resides in Saskatoon.