Saskatchewan Artist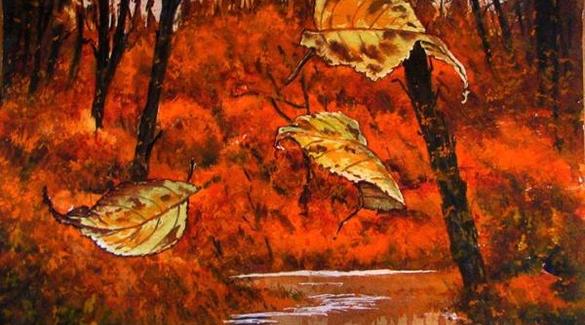 Autumn Leaves - 2009 - by Carol Ward
Carol Ward
Carol Ward was born in 1946 in Canora, Saskatchewan, and was raised in the farming community of Norquay. She was interested in drawing and colouring from an early age, and her parents enrolled her in a home study art course when she was a teenager. Primarily a self-taught artist, Ward has also attended fine arts classes at the University of Regina as well as classes with artists including Al Weitzl, Jack Reid, Catherine O'Byrne, Beth Gaffney, Eltje Degenhart, and Cecelia Elizabeth.

Ward began dedicating more time to her art in 2005, after she retired from her work with the Saskatchewan provincial government. Joining the Aurora Art Guild (Regina), Ward began pursuing her interest in painting, working mainly in acrylics and watercolours. She has also completed several scratch art commissions. Her work has been exhibited at the Edmonton Police Academy (2005) and at Aurora Art Guild shows in Regina.

Carol Ward is currently a member of the Regina Art Gallery and Vice-President of the Aurora Art Guild. She lives in Regina.
Carol Ward
Born:

1946. Canora, SK

Resides:

Regina, SK

Mediums:

Acrylic, Oil Painting, Watercolour
Connect With Us