Saskatchewan Artist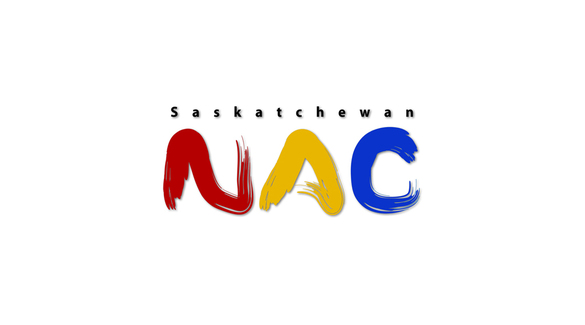 Hilda Stewart
Hilda Stewart was born in 1892 in London, England. She was exposed to art an an early age, as both of her parents were artists who had studied at the Royal Academy of Art. Stewart learned drawing and painting on ivory from her mother, and completed her first portrait at the age of 12. She attended anatomy lectures at the Royal Academy of Art at age 16, studying life drawing under Harry Watson and watercolour under W.T. Wood. In 1910 at the age of 18, Stewart had a miniature accepting into the Royal Academy's annual exhibition.

Stewart taught art at London's Regent Street Polytechnic Art School (1908-1921) and showed her work in several exhibitions before she married and moved to Canada in 1921. Settling in the small community of Luseland, Saskatchewan, Stewart overcame initial feelings of isolation to become an active participant in Saskatchewan's art community. She also spent much of 1933 the Rocky Mountains, painting 82 watercolours of the scenery in three national parks.

Stewart returned to Saskatchewan to teach at the University of Saskatchewan, first at the Regina College from 1935 to 1936, and then in Saskatoon from 1937 to 1948. She also taught art and pencil portraiture through the Art Association of Saskatoon (1940-1947). Stewart exhibited her work — miniatures, still lifes, portraits, and landscapes — in Saskatchewan as well as in Vancouver, Toronto, and London England. Stewart, along with her contemporaries, including many other artists who had also immigrated from Europe (Ernest Lindner, Stanley Brunst, Leslie Saunders, and Robert Hurley), helped to organize the Saskatoon Art Association in 1937.

Stewart was commissioned by the Government of Saskatchewan to paint a portrait of the former Lieutenant Governor Dr. H.E. Munroe, and by the University of Saskatchewan to paint portraits of Chancellor Bishop Hallam, Justice Donald MacLean, Dr. Arthur S. Morton, and Dr. Stapleford.

Stewart's work is represented in the collections of the Mendel Art Gallery (Saskatoon), Royal Society of Miniature Painters, Sculptors, Engravers (London), MacKenzie Art Gallery (Regina), Vancouver Art Gallery, and the University of Saskatchewan.

Hilda Stewart died in Vancouver in 1978. In 1987, artists Beth and Mac Hone created a sculpture and batik panel to honour Stewart as part of their work "Saskatchewan Foremothers: A Tribute," and in 1990 an exhibition at the Mendel Art Gallery in Saskatoon showcased nearly 100 of Hilda Stewart's miniatures.
Hilda Stewart
Born:

1892. London, England GB

Died:

1978. Vancouver, BC

Mediums:

Oil Painting, Watercolour
Connect With Us