Saskatchewan Artist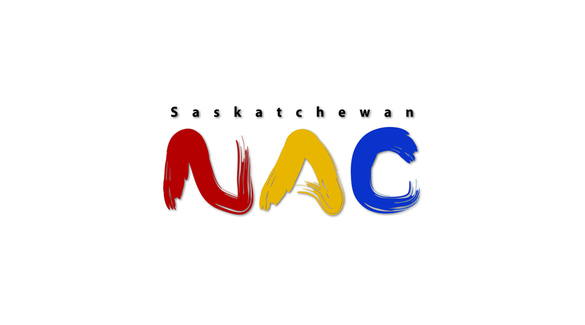 McGregor Hone
McGregor Hone was born in 1920 in Prince Albert, Saskatchewan. He studied in Saskatoon at the University of Saskatchewan, receiving his Bachelor of Arts degree as well as a Certificate in Education in 1941. During this time, he also became active in Saskatchewan's arts scene, involving himself in the Saskatoon Arts Association, developing a friendship with artist Ernest Lindner, and studying under Augustus Kenderdine at Emma Lake (1940).

Following his graduation, Hone went to Vancouver, where he worked as a welder during the war. He married fellow artist Beth Hone in 1944 and spent several years teaching in Copper Mountain, British Columbia. Hone returned to Saskatchewan in 1947 and began teaching art at Regina's Central Collegiate.

Hone continued teaching at Central Collegiate until 1979. At the same time, he was involved in many other endeavors, including teaching art classes in Moose Jaw for the University of Saskatchewan in the 1950s, attending workshops at Emma Lake, Saskatchewan with Jack Shadbolt (1955) and Will Barnet (1957), and traveling to Europe to study at the School of Arts and Crafts in London (1957-1959). Hone was also involved in other organizations in his community, including the Saskatchewan Teachers' Federation, the Regina Community Clinic, and Regina's Unitarian Fellowship. After Hone's retirement in 1979, he and Beth moved to Lumsden, Saskatchewan. They both continued to be active in their art and in the community.

McGregor Hone was interested in a variety of media, from printmaking and painting to wood engraving and sculpture. The diversity of Hone's media is complemented by the diversity of his interests, which included music, philosophy, astronomy, history, and archaeology, among many others. Hone's work has been exhibited with great frequency since the 1930s in Canada and the United States. One of his paintings, By the Radio, was the first work collected by the Saskatchewan Arts Board for its permanent collection in 1950. Other collections that hold Hone's work include the Alberta College of Art, National Gallery of Canada (Ottawa), Mendel Art Gallery (Saskatoon), Winnipeg Art Gallery, MacKenzie Art Gallery (Regina), Regina Public Library, Saskatchewan Arts Board, London Regional Art and Historical Museum (London, Ontario), and Glenbow Museum (Calgary).

In 1995, Hone received a Lifetime Award for Excellence in the Arts from the Saskatchewan Arts Board.

McGregor Hone passed away in 2007.
McGregor Hone
Born:

1920. Prince Albert, SK

Died:

2007. Lumsden, SK

Mediums:

Oil Painting, Photography, Printmaking, Sculpture, Watercolour
Connect With Us