Saskatchewan Artist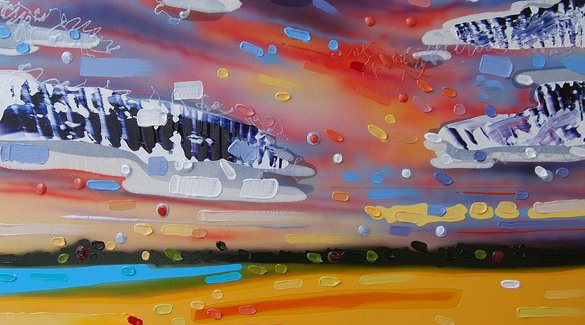 Days End - 2011 - by Sheila Kernan
Sheila Kernan
Sheila Kernan was born into an artistic family in Saskatoon, Saskatchewan. Her grandmother was a painter, her father, an artistic woodworker, and her uncle, a photographer. Kernan herself showed artistic interest at the age of three, and continued painting and drawing throughout her childhood, learning to draw with local artist Gail Adams and taking art classes in high school. After graduating, Kernan moved to Banff, where she worked at Canada House Art Gallery. She later enrolled at the Alberta College of Art and Design, earning her Bachelor of Fine Arts in 2006.

Kernan has exhibited her work in Saskatchewan and Alberta. She is an active member of the Canadian Federation of Artists and has received the Julius Griffith Memorial Award from the Canadian Society of Painters in Watercolor.

On inspiration, Kernan says, "I find beauty in large urban centers as well as on remote mountain tops. I am mesmerized by the energy and excitement of translating my experiences onto canvas. I am attracted to unplanned moments where you stumble upon a pathway that takes you to the top of a tower overlooking downtown San Francisco during sunset. I love hiking up a creek and finding myself completely lost in nature."

Sheila Kernan lives and works in Calgary, Alberta.