Saskatchewan Artist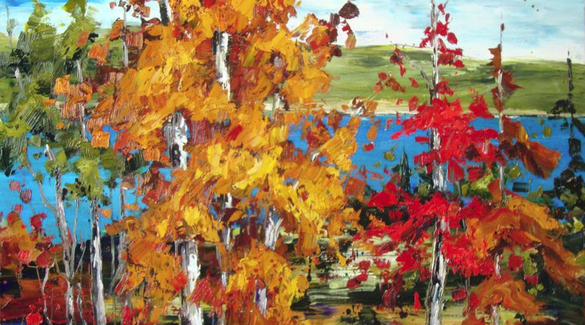 Eureka Moment - 2011 - by Kimberly Kiel
Kimberly Kiel
Kimberly Kiel was born in Balgonie, Saskatchewan. She moved to Calgary, Alberta in the mid-1990s and owned a successful financial consulting business for a decade before deciding to pursue her artistic interests in 2003. She sold her business and took several art classes in Calgary before moving with her family back to Saskatchewan and settling east of Regina.

Kiel, who is largely self-taught, works with oil and encaustic and has exhibited her work at several galleries in Saskatchewan and Alberta, and is included in numerous Calgary collections including Bennett Jones LLP, Rocky View Hospital, Silver Springs Golf & Country Club, and Evans Developments, among others.

Of her inspiration to paint, Kiel says, "For me, art is a passion. In the creativity is an experience of the spiritual: the rare opportunity to be absolutely in the present moment. A celebration of the joy and colour of life."

Kimberly Kiel lives east of Regina and works from her studio there.