Saskatchewan Artist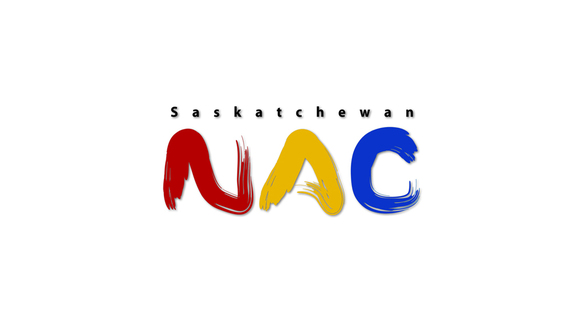 Ray McCallum
Ray McCallum grew up on the Meadow Lake Reserve in northern Saskatchewan and decided that he wanted to be an artist from a very young age. But his was a difficult childhood — poor living conditions on the reserve, a lengthy bout with tuberculosis, and years spent in an abusive residential school.

McCallum's approach to his visual art — which includes painting in oils as well as beadwork — is critical and honest. He is discerning about selling his work and has commented on the elitism in the fine art world. McCallum's work has been exhibited in Canada and the United States and he has received numerous commissions, including from the Saskatchewan Arts Council.

In addition to his painting, McCallum is a songwriter, dancer, and guitarist. As a dancer, McCallum has participated in powwows and music festivals in Canada and internationally. In 1992, he performed as part of a group of Aboriginal dancers opening for Nirvana at the Roskilde music festival in Denmark. In 1999, he spent six months in Central America as his wife, Paula Acoose, was working there; McCallum was deeply influenced by the music he was exposed to there. In 2003, McCallum performed several of his songs on "Buffalo Tracks," a program on the Aboriginal People's Television Network.

Ray McCallum lives in Fort Qu'Appelle, Saskatchewan.
Ray McCallum
Born:

Meadow Lake Reserve, SK

Resides:

Fort Qu'Appelle, SK

Mediums:

Oil Painting
Connect With Us