Saskatchewan Artist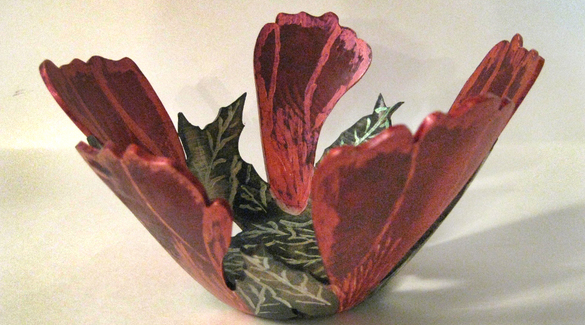 Bouquet - 2011 - by Debra McLeod
Debra McLeod
Debra McLeod was born in 1955 in Dodsland, Saskatchewan. She has worked as a carpenter and as an emergency medical responder, and more recently became interested in wood turning. She attempted the practice for the first time in 2007 and quickly became passionate about it. This passion has encouraged McLeod to participate in workshops with Michael Hosaluk, Jimmy Clewes, and Brian Macavoy and to look forward to the development of her skill. As McLeod says, "My work is always evolving as my knowledge and experience grow."

McLeod has been involved with arts organizations including the Hub City Turners (Saskatoon), the Prince Albert Wood Turners' Guild, the Saskatoon Woodworkers' Guild, and the Saskatchewan Craft Council, of which she is a juried member.

McLeod lives in Ruthilda, Saskatchewan.
Debra McLeod
Born:

1955. Dodsland, SK

Resides:

Ruthilda, SK

Mediums:

Sculpture, Wood Carving
Connect With Us