Saskatchewan Artist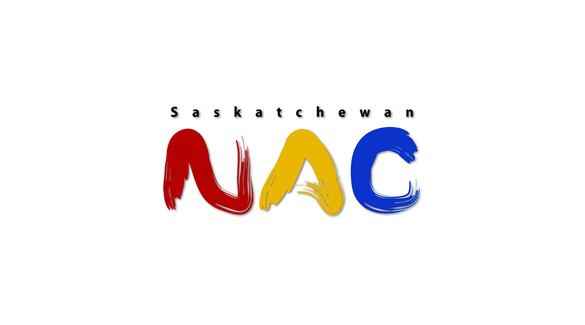 Neal McLeod
Neal McLeod was born in Saskatoon, Saskatchewan and grew up on the James Smith First Nation, east of Prince Albert. Half Cree and half Swedish, McLeod has had an opportunity to incorporate aspects of his heritage into his work. He has a long history in the academic world, studying at the University of Saskatchewan, where he received a Bachelor of Arts and a Master of Arts Degree in Philosophy, before attending the University of Regina to complete his PhD in Canadian Plains Studies (2004). McLeod's interest in painting led him to study at the Swedish Art Academy at Umea.

McLeod's paintings have been exhibited across Canada. Of special note is the 2005 exhibition at Musee National des Beaux-Arts du Quebec, "au fil de mes jours (in my lifetime)," which was shown again at the Museum of Civilization (Gatineau, Quebec, 2007). McLeod draws on Aboriginal stories and philosophy in his paintings, creating works that turn a critical eye on the injustices of colonialism and contemporary society. These images are challenging and address dark subject matter, but can also be considered hopeful. As McLeod says, "Art gives people hope when all else fails."

In addition to being a painter, McLeod is a curator, filmmaker, comedy performer, and poet. In 2006, his book of poetry Songs to Kill a Wîhtikow, won the Anskohk Aboriginal Festival Literature Award for Poetry Book of the Year. He published Cree Narrative Memory: From Treaties to Contemporary Times in 2007, and the following year published his second book of poetry, Gabriel's Beach. McLeod is working on a novel and an academic text, and is co-editing, with First Nations University of Canada's Randy Lundy, a volume called Indigenous Poetics. He was a member of the Indigenous comedy troupe the Bionic Bannock Boys, and a founding member of a local talent event in Regina called the Crow Hop Café.

Neal McLeod taught at First Nations University of Canada for ten years, and currently teaches Indigenous Studies at Trent University in Peterborough, Ontario.