Saskatchewan Artist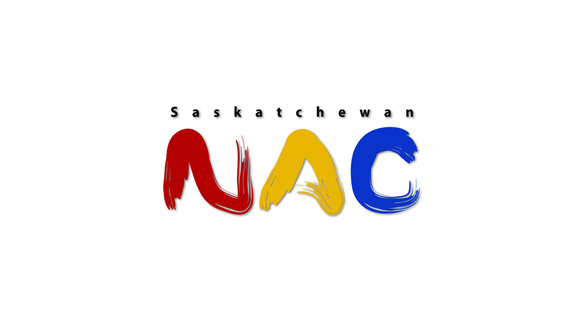 Sherry Farrell Racette
Sherry Farrell Racette was born in Manitoba, and is of Métis heritage and a member of the Timiskaming First Nation (Quebec). She studied at the University of Manitoba (Winnipeg), receiving a Bachelor of Fine Arts (1974) and a certificate in Education (1975), before coming to Regina, Saskatchewan to complete graduate studies in Education (1988). Farrell Racette later received a PhD from the University of Manitoba in the Interdisciplinary Program in Anthropology, History and Native Studies (2004).

Farrell Racette has been active within Saskatchewan's art community, serving as a board member of the Saskatchewan Arts Board, Sakewewak First Nations Artists' Collective, and the Saskatchewan Heritage Foundation and as a committee member on the Indian and Métis Education Advisory Committee (Saskatchewan Education) and the Visual Arts Advisory Committee of the Canada Council for the Arts. Throughout these positions, Farrell Racette has been invested in promoting and supporting Aboriginal history and strengthening cultural communities. Of particular note is the 2005 exhibition Sherry Farrell Racette and Carmen Robertson curated for the Saskatchewan Arts Board for -- Saskatchewan's Centennial: Clearing a Path - An Exhibition of Traditional Indigenous Art -- which toured for several years and resulted in the book Clearing a Path, available in the NACstore.

Farrell Racette's paintings, illustrations, and multimedia work have been shown in solo and group exhibitions across Canada and particularly in Saskatchewan. Her art deals with life on the prairies and Metis history, and often intersects with her scholarly research work. She has illustrated several books, including The Flower Beadwork People, which she also wrote (1985), Stories of the Road Allowance People (1995), Flies to the Moon (1999), and Little Voice (2001). Farrell Racette's work is represented in collections including the Canada Council Art Bank (Ottawa) Saskatchewan Arts Board, Regina Plains Museum, MacKenzie Art Gallery (Regina), and Dunlop Art Gallery (Regina).

Farrell Racette has an active academic career and has taught at the First Nations University of Canada (Regina), Gabriel Dumont Institute (Regina), and Concordia University (Montreal). She has published numerous articles and essays in scholarly publications.

Sherry Farrell Racette currently teaches in the Department of Native Studies at the University of Manitoba, in Winnipeg, while maintaining an active art practice.
Sherry Farrell Racette
Resides:

Winnipeg, MB

Mediums:

Drawing, Oil Painting
Connect With Us