Saskatchewan Artist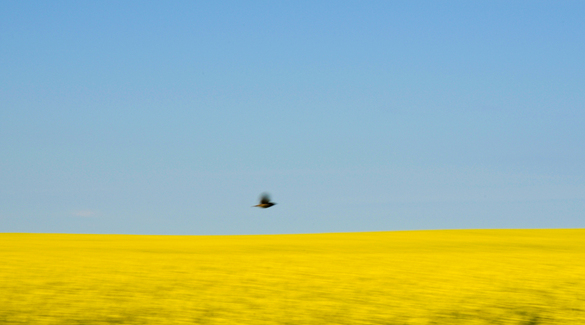 Moving Land 3 - by Colleen Leonard
Colleen Leonard
Colleen Leonard was born in 1972 in Tisdale, Saskatchewan. She first studied theatre at the University of Saskatchewan in Saskatoon, receiving a Bachelor of Fine Arts in 1995. Leonard found her passion for photography while travelling in Asia and Europe and bought her first professional camera while teaching English in Japan. Upon returning to Saskatchewan, Leonard studied Applied Photography at the Saskatchewan Institute of Applied Science and Technology (SIAST, 2003). She then studied in France at the Ecole des Beaux Arts in Versailles (2006-2008) and at the Université de Paris, where she completed a second BFA in 2009. Since, Leonard has taught at SIAST (2010) and in Montreal through Fondation Metropolis Bleu (2010-2011).

In her photography work, Leonard combines traditional darkroom methods with digital manipulations and multimedia techniques. She says, "More than anything, I love using photographic processes that contain an element of chance and reveal the maker's hand." Leonard's subjects have varied across museum artifacts, prairie landscapes, skyscrapers, and people and places encountered in her world travels.

Leonard has exhibited in Quebec, Ontario, Saskatchewan and France, and her work is included in collections in North America, Europe, and Asia. She received the 46th Bièvres International Photofair's Young Talent Award (2009) and Best of New Submissions at Toronto's Elaine Fleck Gallery (2010), and has been a finalist in numerous competitions including Photographer's Forum Magazine's 24th Annual Best of North American College Photography (2003) and the Réponses Photo Mon Été's annual contest (2010).

Colleen Leonard lives in Montreal, Quebec.