Saskatchewan Artist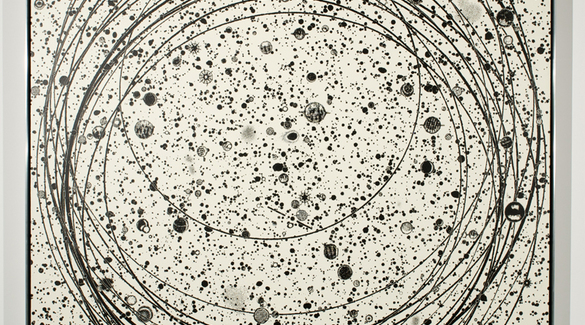 Burnham One - 2013 - by John Noestheden
John Noestheden
John Noestheden was born in 1945 in Amsterdam, Holland, and he moved to Canada in 1951. After studying at Windsor Teachers' College in Windsor, Ontario in 1966, Noestheden went on to pursue studies in art, receiving his Bachelor of Fine Arts from the University of Windsor (1973) and his Master of Fine Arts from Tulane University (New Orleans, 1975). Since then, Noestheden has worked as a high school art teacher, community college woodworking teacher, furniture designer and maker, and university art instructor while maintaining a commitment to his artistic practice. Noestheden has created a variety of work including drawings, performance works, installations, and large public sculptures.

Unsurprisingly, Noestheden's works in these different media are diverse, ranging from skywriting drawings over Toronto to public performances with dancers and theatre artists to works on paper with ink and crystals. Yet he sees a unity in the work he produces: "Beauty and control dynamics are unifying elements [while] my work has strong conceptual inclinations. Patience, simplicity and persistence are constants that inform reiterative, work-intensive processes."

In addition to exhibitions across Canada and in the United States and Germany, Noestheden has completed commissions for the City of Regina, City of Jinan (China), Skydome CP Hotel (Toronto), Asper Jewish Community Centre (Winnipeg), STADTIMMEL (Basel, Switzerland) and Cineplex Odeon (Houston), among others. Recently, he completed an ambitious public piece for the University of Regina's science building, a "science-specific, number/code/equation and text piece sandblasted into the material surfaces of the five-story atrium."

Noestheden's work can be found in the collections of National Gallery of Canada (Ottawa), Canada Council Art Bank (Ottawa), MacKenzie Art Gallery (Regina), Glenbow Museum (Calgary), Corning Museum (New York), Confederation Art Centre (Charlottetown), Saskatchewan Arts Board, Nickle Arts Museum (Calgary), Simon Fraser University (Vancouver), Art Gallery of Ontario (Toronto), among many others.

Noestheden has been awarded several grants from the Canada Council, Saskatchewan Arts Board, and Ontario Arts Council.

John Noestheden taught sculpture and drawing at the University of Regina throughout the 1990s, while living near Pilot Butte, Saskatchewan. He currently lives in Hamilton, Ontario.
John Noestheden
Born:

1945. Amsterdam, North Holland NL

Resides:

Hamilton, ON

Mediums:

Drawing, Installations, Mixed Media, Sculpture
Connect With Us