Saskatchewan Artist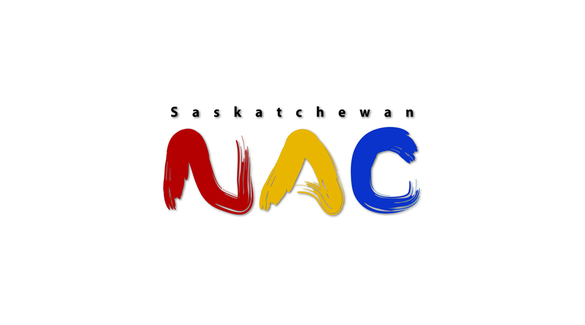 Ann Newdigate
Ann Newdigate was born in Grahamstown, South Africa in 1934. She studied African Studies and English Literature at the University of Cape Town, receiving her Bachelor of Arts in 1964. She moved to Canada in 1966 and studied at the University of Saskatchewan in Saskatoon with artists including Eli Bornstein, Stan Day, Otto Rogers, Mina Forsyth, and Warren Peterson. She completed her Bachelor of Fine Arts in 1975 and her Master of Fine Arts in 1986. Newdigate also studied tapestry in Scotland at the Edinburgh College of Art (1981-1982).

Newdigate taught design, drawing, and art education at the University of Saskatchewan from 1982-1987.

Newdigate has exhibited her tapestry work and drawings widely in galleries in Saskatchewan and across Canada, as well as in the United States and Australia. Of her art, Newdigate said, "I am interested in paradox and I am intentionally ambiguous. I like to think my work forces people to take a second look. I want to communicate the paradoxes of stereotyping — the stereotyping of women and the decisions facing them — whether to be passive or active, for instance — and the stereotyping of art."

Newdigate has also been involved in creating and sustaining arts communities over the course of her career, from making efforts to encourage recognition of the medium of tapestry, to co-founding Saskatoon's Shoestring Gallery, leading workshops and lectures in Saskatchewan, the United States, and Australia, helping to re-organize Blackflash magazine in 1997, and serving as a board member of the Saskatchewan Arts Board (1992-1995).

Newdigate's work is part of numerous collections, including Canada Council Art Bank (Ottawa), the City of Regina, Mendel Art Gallery (Saskatoon), MacKenzie Art Gallery (Regina), Toronto Dominion Bank (Edmonton), Ottawa City Hall, and Saskatchewan Arts Board.

Ann Newdigate now lives and works on Hornby Island, British Columbia.
Ann Newdigate
Born:

1934. Grahamstown, Eastern Cape ZA

Resides:

Hornby Island, BC

Mediums:

Drawing, Textiles
Connect With Us