Saskatchewan Artist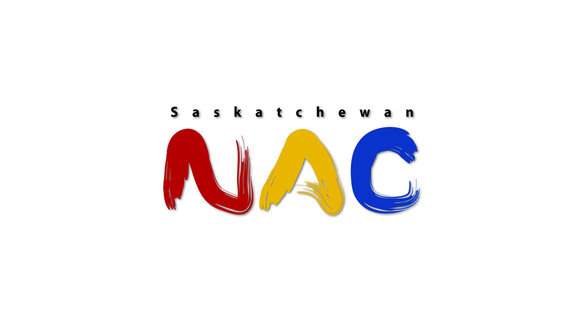 Clara Samuels
Clara Samuels was born in 1914 in Winnipeg, Manitoba. She studied mathematics and economics at the University of Manitoba, earning her Master's degree in 1936. She worked as an economic researcher in Ottawa for the Bank of Canada until 1939, when she moved to Regina, Saskatchewan.

The Regina painting scene, with its New York Abstract Expressionism influences and the emergence of artists including those of the Regina Five, inspired Samuels. She participated when Clement Greenberg and Barnett Newman visited Saskatchewan, and in the 1950s, took art classes at the University of Regina with Kenneth Lochhead, Roy Kiyooka, Ronald Bloore, and Arthur McKay. She often held workshops and meetings for other painters at her home, was the first chairperson of the membership committee at Regina's MacKenzie Art Gallery, and served as a board member on the Saskatchewan Arts Board.

Samuels exhibited her expressionist and abstract paintings across Canada, including with members of the Regina Five and with Saskatoon artist Dorothy Knowles. In 1965, her work was part of the group exhibition "6th Biennial Exhibition of Canadian Painting" at the National Gallery of Canada in Ottawa, Ontario.

In addition to many private collections, Samuels' work is represented in the public collections of the Saskatchewan Arts Board, Massey College at the University of Toronto, Carleton University (Ottawa), Regina Public Library, and the Government of Saskatchewan.

Clara Samuels died in 1988 in Regina, Saskatchewan.
Clara Samuels
Born:

1914. Winnipeg, MB

Died:

1988. Regina, SK

Mediums:

Oil Painting, Pastels, Watercolour
Connect With Us