Saskatchewan Artist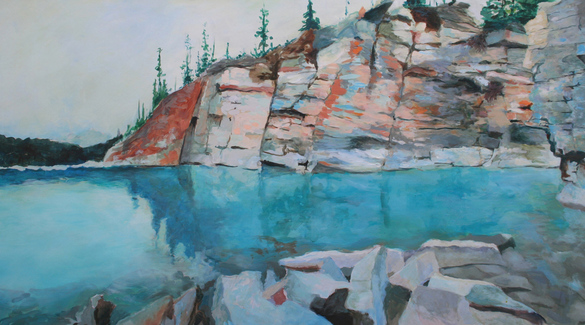 Down River from Athabasca Falls - 2011 - by Mark Sexton
Mark Sexton
Mark Sexton was born in 1959 in Cwmbran, Wales. Art is a lifelong passion for Sexton, and he has been creating art using various media since he was a child. His formal studies brought him to the Ontario College of Art in Toronto, from which he graduated in 1985.

Sexton's early work was in watercolour, but he has since shifted toward oils and acrylics, as well as digitally-created images. His subject matter and style ranges widely, and his portfolio includes figure work, urban and rural landscapes, portraits, and abstract works. Sexton's work is part of numerous private collections as well as the collection of Saskatchewan Government Insurance (SGI).

Mark Sexton lives in Regina, Saskatchewan, where he is a member of the Regina Federation of Artists.
Mark Sexton
Born:

1959. Monmouthshire, Wales GB

Resides:

Regina, SK

Mediums:

Acrylic, Digital, Drawing, Oil Painting, Photography

Website: www.sextonart.ca
Connect With Us