Saskatchewan Artist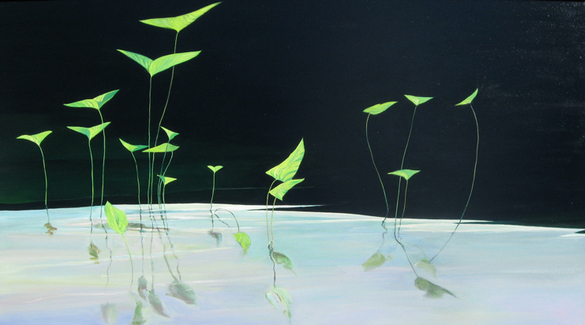 Arrowheads - 2011 - by Paul Constable
Paul Constable
Paul Constable was born in 1953 in Comox, British Columbia. He studied at the Alberta College of Art and Design, graduating in 1976. He later moved to Saskatoon, Saskatchewan, and became deeply involved in the local art community.

A member of CARFAC Saskatchewan, the Saskatoon Printmakers, and the Saturday Morning Figurative Sessions at the University of Saskatchewan, Constable has also taught watercolour classes and supported other artists through various organizations, shows, and benefits. In 1997, he organized "l'exposition des refuses," a show in response to works refused by the Mendel Open '97.

In 2000, Constable founded ArtistsInCanada.com, a website linking artists with galleries, educational facilities, and art suppliers across the country. The website also supports mentorships between professional and aspiring artists. In 2003, with the Saskatoon Printmakers, he helped organize a traveling print exhibition that toured Saskatchewan and Manitoba for several years.

Constable's work varies in both medium — from printmaking to oils to watercolour — and in subject, as he creates figurative and landscape works. "I weave my own social and environmental commentary into my work," he says, "so some pieces may have a sardonic beauty about them."
Constable has exhibited in Saskatchewan and Alberta, and his work is represented in several private and corporate collections.

Paul Constable lives in Saskatoon, Saskatchewan.
Paul Constable
Born:

1953. Comox, BC

Resides:

Saskatoon, SK

Mediums:

Acrylic, Oil Painting, Printmaking, Watercolour

Galleries: Rouge Gallery (Saskatoon)
Connect With Us