Saskatchewan Artist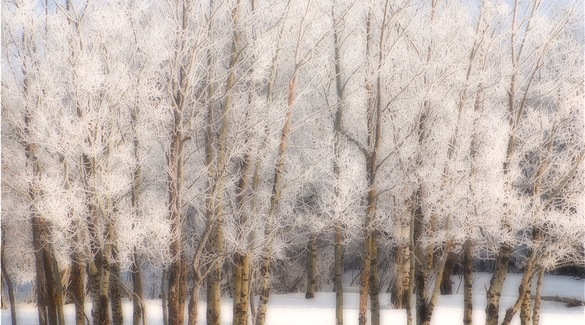 Aspen Stand north of Balgonie - 2011 - by Cherie Westmoreland
Cherie Westmoreland
Regina photographer Cherie Westmoreland considers photography to be not only a career but a way of life and her "primary form of meditation practice." Westmoreland studied at the University of Saskatchewan's Regina Campus (now University of Regina), earning a Bachelor of Arts Degree. She has also participated in numerous other art courses, colonies, and workshops, including residential workshops with Freeman Patterson and Andre Gallant. She has also taught several photography workshops, including through the University of Regina's Extension Department.

Westmoreland's work focuses on the natural world, and she finds inspiration in her home province: "Photography brings me into the brilliance of the present moment, into a deep and joyful relationship with what I am seeing. It is an opportunity to witness, explore and respond. There is so much beauty right where we are, here, in this place - my home place, Saskatchewan."

Westmoreland has exhibited in solo and group shows in Saskatchewan and Ontario. Her work has appeared in advertisements, posters, CD covers, brochures, and other print and web publications, including her self-published book Tree Dreams and Sky (2006), and Bruce Rice's Life in the Canopy. Her work is part of the collection of the Confederation Centre Art Gallery in Charlottetown, PEI.

Westmoreland is a member of the Art Gallery of Regina, the Saskatchewan Writers' Guild, CARFAC, and the Saskatchewan Craft Council.

Cherie Westmoreland lives in Regina, Saskatchewan.