Saskatchewan Artist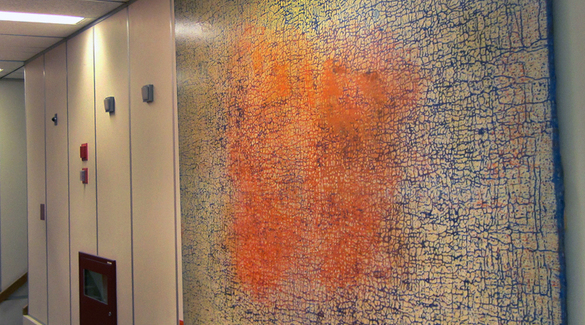 Take Me To The Sea - 1967 - by Simon de Jong
Simon de Jong
Simon de Jong was born in Surabaya, Indonesia, in 1942. He spent the first three years of his life with his mother and brother in a concentration camp during the Japanese occupation of Java, and was reunited with the rest of his family in the Netherlands after the war. The family moved to Canada in 1951 and settled in Regina, Saskatchewan. De Jong studied social sciences at the University of Saskatchewan in Regina, becoming president of the student body and receiving his Bachelor of Arts in 1966.

Primarily a self-taught artist, de Jong received some instruction from artists like Kenneth Lochhead, Arthur McKay, and Kenneth Peters, and he participated in Emma Lake artists' workshops in the 1960s. De Jong's work in oils, watercolour, drawing, and print has been exhibited in Saskatchewan and Manitoba since the 1960s. One exhibition of note was a solo show of de Jong's prints and drawings at the Dunlop Art Gallery (Regina) in 1967.

His work has been part of collections including those of the Dunlop Art Gallery (Regina), the MacKenzie Art Gallery (Regina), and the Saskatchewan Arts Board, along with other public and private collections in North America and Europe.

Of his interest in art, de Jong said, "As a human being, I am concerned with the relative, non-static and multi-dimensional aspects of existence in our contemporary world. This concern rises out of the experiencing that one method, one rule, or one reality does not exist, but rather than things are dependent upon time and place, are in a continual state of change and are inseparably interconnected with other things. Carried into paintings, to me this implies expanding the visual experiences by a continual exploration of new forms, textures, techniques and colour combinations."

De Jong lived in Vancouver with his children from 1969 to 1974, after which he returned to Regina. Turning to politics, in 1979 he was elected the New Democratic Party Member of Parliament for Regina East. De Jong held his seat for five terms, until 1997, and during his political career advocated for environmental protection and peace, and was later recognized as being ahead of his time on issues including global warming.

After de Jong's retirement, he travelled and lived in the United States, Asia, and Brazil and pursued his interest in spirituality.

Simon de Jong passed away in August 2011, in Vancouver.
Simon de Jong
Born:

1942. Surabaya, East Java ID

Died:

2011. Vancouver, BC

Mediums:

Drawing, Oil Painting, Printmaking, Watercolour
Connect With Us