Saskatchewan Artist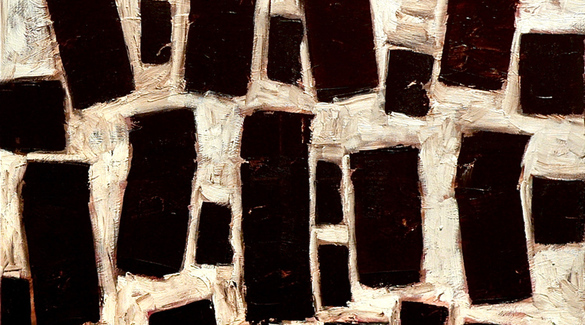 Untitled - 2009 - by Ernest Klinger
Ernest Klinger
Ernest Klinger was born in 1954 in Lanigan, Saskatchewan. He studied drawing and painting at the University of Regina, completing his Bachelor of Fine Arts in 1990. Klinger was inspired by the potential of non-objective art after viewing an Agnes Martin exhibition in 1995.

Klinger has worked in a variety of mediums, including drawing and photography, but his primary current pursuit is painting. He works in a variety of styles and colour palettes, often building up layers of paint to create textured surfaces. Of a 2005 exhibition, the Art Gallery of Regina wrote: "Ernest Klinger's work celebrates the very nature and process of painting....Klinger views his slow repetitive process as a form of quiet meditation consciously undertaken in the still of the evening to serve as a counterpoint to the busy working day."

Klinger himself reflects on the spiritual dimension of his work and in particular, of his series of "white paintings": "I know of no technique whereby I can actually paint the spiritual. I can only paint the physical elements and hope, as I do, that the spiritual elements will somehow be carried into the work as well; that intimations of the spiritual will reside in and be transmitted by the works."

Klinger has exhibited in solo and group exhibitions since 1990, and is represented by Regina's Mysteria Gallery. His work is found in the collection of the Saskatchewan Arts Board as well as numerous private collections.

Ernest Klinger lives in Regina, Saskatchewan.