Saskatchewan Artist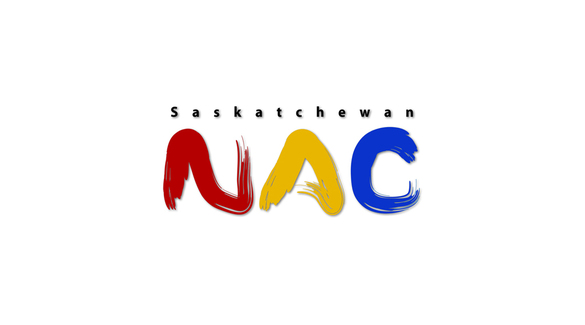 George Campbell Tinning
George Campbell Tinning was born in 1910 in Saskatoon, Saskatchewan, and grew up in Winnipeg, Manitoba, and Regina, Saskatchewan. He took art classes in Regina until 1938, when he went to study painting at Eliot O'Hara's Watercolour School in Goose Rocks, Maine and at the Art Students' League in New York under Arnold Blanche and William Palmer.
Tinning's first exhibition took place in 1938 at the Pennsylvania Academy of the Fine Arts in Philadelphia. The next year, he moved to Montreal, where he worked as a graphic artist for Robert Simpson Ltd.
In 1942, Tinning began military service with the Black Watch Royal Highlanders of Canada and served as an official Canadian war artist in Halifax, Sussex, Italy, Belgium, and Holland. One of his paintings from this time – a watercolour called "Drifting Down," depicting parachute practicing in England – became well known internationally. He returned to Montreal after the war and continued to paint watercolour and oil landscapes, while teaching watercolour painting in the evenings.
From 1950 to 1969, Tinning worked as an illustrator for Ford Motor Company's magazine Lincoln-Mercury Times, a job that allowed him to travel around the world, making sketches of travel destinations. He was the recipient of many commissions, including from the Manoir Hotel (Baie Comeau, Quebec) and the Montreal Museum of Fine Arts.
Tinning's subject matter was as diverse as one might expect, given his life and travels. He painted scenes from his rural prairie upbringing, east coast fishing villages, Montreal's downtown and London streets, as well as floral still lifes and figurative works.
Tinning has won numerous awards for his work, including the Art Association of Montreal's Jessie Dow Prize (1942, 1948). In 1953, Tinning became an associate of the Royal Canadian Academy of Arts (and became a full member in 1970).
Tinning's paintings are part of the collections of the National Gallery of Canada, the National War Museum, the National Archives of Canada, and several other public and private collections.
Tinning died in Montreal in 1996.
George Campbell Tinning
Born:

1910. Saskatoon, SK

Died:

1996. Montreal, QC

Mediums:

Oil Painting, Watercolour
Connect With Us