Saskatchewan Artist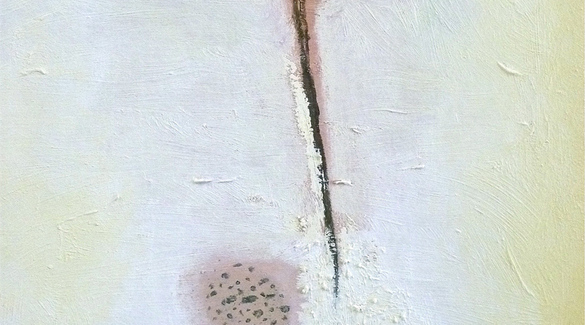 From the Systems series - detail - by Holly Fay
Holly Fay
Regina artist Holly Fay studied art education at the University of Regina, receiving her Bachelor of Education in 1985. In 1989, she completed her Bachelor of Fine Arts, and later studied at the University of Ulster in Belfast, receiving her Master of Fine Arts in 1994.
Fay's oil paintings, drawings, and mixed-media work explore themes of nature, perspective, landscape, representation, and history. In 1993, one writer noted that Fay's paintings "have a rich painterly surface. She depicts haunting dark shadows and forms that frame moonlight or sunlight..." Her works have been exhibited in solo and group shows across Canada.
Holly Fay lives in Regina and teaches as a sessional instructor at the University of Regina and at the Neil Balkwill Civic Art Centre, including recent workshops on art and abstraction (2011). In 2004, she was featured in an episode of the documentary series Landscape as Muse.