Saskatchewan Artist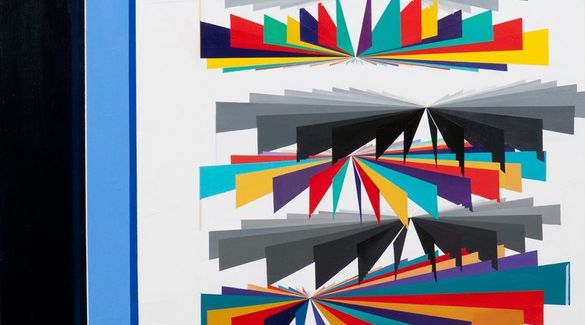 Integrate - 2010 - by Marlessa Wesolowski
Marlessa Wesolowski
Marlessa Wesolowski is a Saskatoon artist, primarily self taught, working in acrylic and oil painting, and video. Since 2005, Wesolowski has been the Resident Artist at St. Paul's Hospital, Saskatoon, where she has developed innovative approaches to working with patients, caregivers and healthcare professionals in the healing potential of art.
Wesolowski has extensive experience with the use of the arts in health care, and since 2011 is enrolled in the Bachelor of Fine Arts program at the University of Saskatchewan.
Generally, Wesolowski works in two distinct styles of painting: Constructivism and Impressionism. Her work has been exhibited in solo and group shows at Image 54 Art Gallery (Calgary), Ukrainian Museum (Saskatoon), and Artfirm Gallery (Calgary), among others, and is part of several private and public collections, including the Canadiana Fund for Official Residences of Canada.
Marlessa Weslowski lives in Saskatoon, Saskatchewan.
Marlessa Wesolowski
Born:

1971. Saskatoon, SK

Resides:

Saskatoon, SK

Mediums:

Acrylic, Oil Painting

Website: www.paintmars.com
Connect With Us