Saskatchewan Artist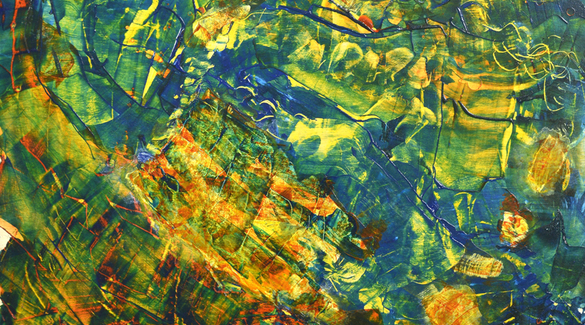 Pool - 2014 - by Kathleen Slavin
Kathleen Slavin
Kathleen Slavin was born in Belleville, Ontario, in 1947. After graduating with a degree in Art History from Carlton University, in Ottawa, Slavin continued her art training with classes at the University of Saskatchewan, in Saskatoon. She has also participated in several Emma Lake workshops since 1996, and has studied with such notable artists as Wynona Mulcaster, David Alexander, Catherine Perehudoff, and Degen Lindner.
Slavin does much of her painting in the open air, with current subjects often being the Saskatchewan boreal forest at Weyakwin Lake and Emma Lake, the forests of Ontario, and market and garden scenes within Saskatoon.
"My forest subjects are mainly trees and water," Slavin says, "exploring the altered mirror image of light and objects on water, the fragility of the interface of land and water, and juxtaposition of above and below, sky and earth, on and under water, light and shadow."
Slavin has participated in many group shows, and had solo shows at Rouge Gallery (Saskatoon), McIntyre Gallery (Regina), Art and All That Jazz (Saskatoon) and the Saskatoon Public Library. Her work can be found in many corporate and public collections, including SGI, Hilton Hotels, and the City of Regina.
Kathleen Slavin lives in Saskatoon, Saskatchewan, and was featured as a NAC Artist of the Month, with artworks available for purchase through our NACmarket.