Saskatchewan Artist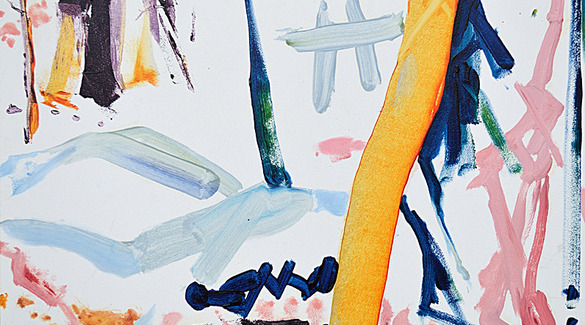 Stroke - 2012 - by Nancy Lowry
Nancy Lowry
Nancy Lowry was born in 1978, in Toronto, Ontario, and grew up in Saskatoon, Saskatchewan after moving there in 1983.
Lowry first started working in landscape through a teen workshop at Emma Lake, Saskatchewan, and continued to attend Emma Lake workshops for many years, including as an organizer.
After studying liberal arts, painting and drawing at the University of Saskatchewan Lowry went on to complete her BFA at the Nova Scotia College of Art and Design in 2003. After graduating, workshops and residencies have been an important part of her practice, and in 2005 Lowry did an artist's residency through the Triangle Arts Association in Brooklyn, NY where she began to explore the urban landscape in paint.
Lowry's unique "paintscapes" are intimately connected to landscape but demonstrate a strong affinity with abstraction and non-objective painting as well. They employ heavily-tooled paint surfaces, strong gestural marks and bold use of colour.
Nancy Lowry continues to live and work in Saskatoon, Saskatchewan.