Saskatchewan Artist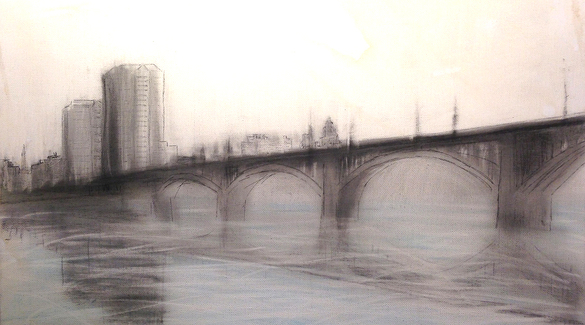 Saskoatoon Bridge - 2013 - by Sylvia Kowalewski
Sylvia Kowalewski
Sylvia Kowalewski was born in 1975 in Polkowice, Poland.
After living in Germany for two years, she came to Regina with her family in 1989.
In 2005 Kowalewski achieved a degree from the Art and Instruction School, in Minneapolis.
Sylvia Kowalewski works in drawing, acrylics, watercolours and pastels, often mixing media. She has exhibited her work at the Art Gallery of Regina, SaskCentral (Regina), The Hague Gallery (Regina), and the Cathedral Village Freehouse (Regina).
To view work by Sylvia Kowalewski currently available via Saskatchewan NAC, visit our online NACmarket.