Saskatchewan Artist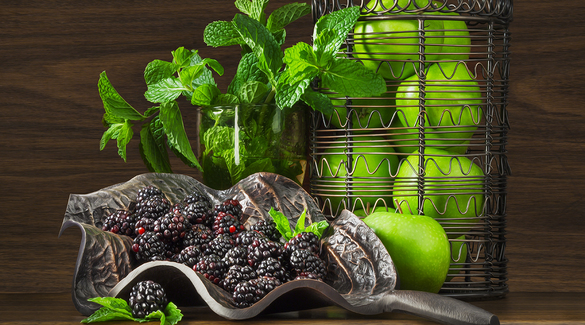 Still Life Black Berries - 2013 - by Patricia Holdsworth
Patricia Holdsworth
Patricia Holdsworth was born in Hanover, Germany. She received a diploma in Applied Photography from Sheridan College in Oakville, Ontario. In 1975, shortly after her training, Holdsworth moved to Saskatchewan where she started her Regina-based commercial photography business – Patricia Holdsworth Photographer – in 1981. From 1998 to 2010 she lectured often and periodically instructed at the Applied Photography Course of the Saskatchewan Institute of Applied Science and Technology (SIAST), in Regina.
Holdworth's most recent creations are a series of still lifes. Her craft is a culmination of her love for nature, eye for design, awareness of light as well as her skill as a photographer. For Holdsworth, the process of creating a still life is instinctive and engages more heart than mind.
In 2003 Holdsworth's work was part of the "Picturing Regina 100 Years Later" exhibition at the Rosemont Art Gallery in commemoration of the city's centennial. She has had two solo exhibitions of a series of her still life images on canvas at the University Club at the University of Regina (2008 and 2013). Holsworth is represented by Scott Nicholson Fine Arts, a fine arts consultancy that promotes the work of select artists to corporate and private buyers.
Holdsworth's images are in several private and public collections, including the Regina Civic Art Collection. She is a member of the Saskatchewan Craft Council and the Art Gallery of Regina.
Patricia Holdsworth currently lives in Regina, Saskatchewan.