Saskatchewan Artist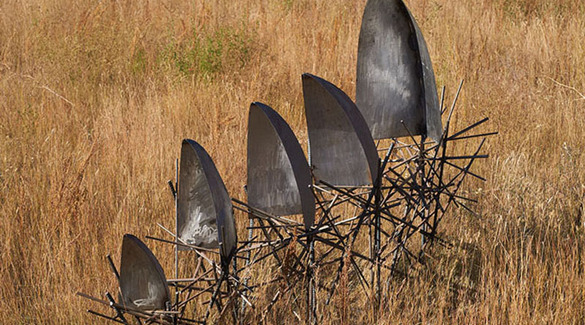 Journey - 2013 - by Bonnie Conly
Bonnie A. Conly
Bonnie Conly was born in 1961 and grew up on the family farm near Central Butte, Saskatchewan, and has resided on the prairies for most of her life.

With a Bachelor of Education degree (1983), a BA (1997) and an Honours Degree in Art Studio and Art History (2011) all from the University of Saskatchewan (Saskatoon) Conly's work involves a variety of mediums and approaches, including painting, photography, drawing, sculpture, video and sound installation.

Recently, Conly has participated in artist residencies in Saskatchewan and Nova Scotia, studied sculpture with Leslie Potter at the Emma Lake retreat, and undertaken a CARFAC mentorship with artist Alison Norlen. In 2015 Conly was Artist in Residence at Grasslands National Park, Saskatchewan.

Conly's recent solo shows have included "Pick Up Sticks and Storybooks" (Humboldt Gallery and Hague Gallery, Regina), "Cranberry Flats - Any Day" (Art Gallery of Regina Outside the Box Series and Meewasin Valley Authority Gallery, Saskatoon), and "Salvage" (Art Gallery of St. Albert, Alberta).

Bonnie Conly lives and works in Saskatoon, Saskatchewan.
Bonnie Conly was named the June 2016 NAC Artist of the Month, with several examples of her work available for purchase through our NACmarket.
Bonnie A. Conly
Born:

1961. Central Butte, SK

Resides:

Saskatoon, SK

Mediums:

Acrylic, Installations, Photography, Sculpture, Watercolour
Connect With Us