Saskatchewan Artist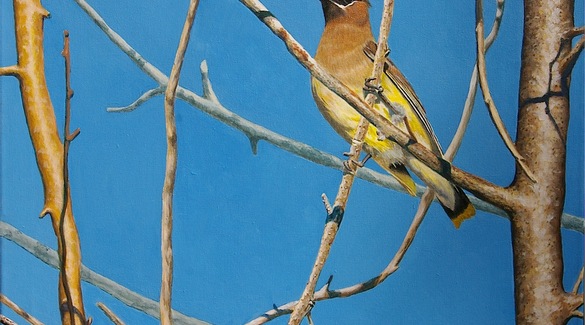 The Last Straw - Waxwing - 2014 - by Michael J. Martin
Michael J. Martin
Michael J. Martin was born in Edmonton, Alberta, in 1956.

With Bachelor of Arts (1977) and Bachelor of Educations (1979) degrees from the University of Saskatchewan (Saskatoon), Martin taught Fine Arts and English at secondary schools and community colleges in the early 1980s in Unity and Carrot River, Saskatchewan, before becoming Executive Director of the Saskatchewan Craft Council in 1983, in Saskatoon.

In 1988 Martin turned his attention more fully to art making and graphic arts.

Martin has participated in many Saskatchewan juried art shows, and has had group and solo exhibitions with Gallery on the Bridges (Saskatoon City Hospital), The Centre East Galleries (Saskatoon), the Collector's Choice Gallery (Saskatoon) and the Al Wentzel Gallery (Saskatoon).

His work can be found in private and corporate art collections throughout Canada.

Michael J. Martin continues to live and work in Saskatoon, Saskatchewan, and to teach art classes in his studio.