Saskatchewan Artist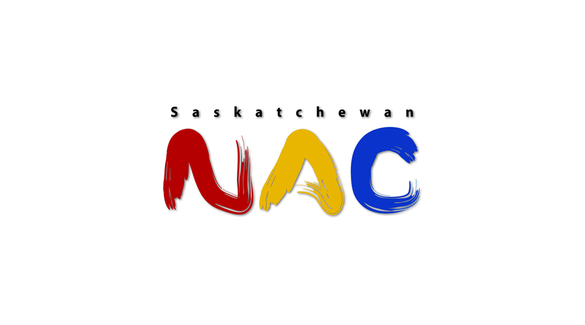 Sybil Jacobson
Sybil Jacobson was born in 1881 in London, England. She took art lessons as a child and later studied at the Hastings & St. Leonard's Municipal School of Science and Art, the Lambeth School of Science and Art, and the Royal Academy Schools (under portraitist John Singer Sargent). Jacobson continued her studies in France, and then moved to the Lac Vert, Saskatchewan area in 1912 with her husband, who became ill and died two years later.

Jacobson and her second husband, Johann Jacobson, moved throughout rural Saskatchewan with their children over the following years, living in Margo, Invermay, Jansen, and Wynyard, as well as in Saskatoon, where Jacobson taught art in 1925. The following year, Jacobson's paintings were exhibited in her first group exhibition at Memorial Art Gallery in Saskatoon. Jacobson painted in both oil and watercolour, her subjects ranging from prairie landscapes to portraits to still lifes. Of her work, Kathleen E. Berghorn writes, "Jacobson's real strength as an artist lies in her indomitable spirit and unquenchable need for creative self-expression, which gave her the impetus to go on painting until the end of her life, despite artistic isolation, relative obscurity, financial hardship, and personal tragedy."

In 1926, Jacobson also set up an art studio in Lac Vert that she called "Corner Porch." This studio and the surrounding area would become her base for art-making over the next six years. Jacobson had an interest in plein-air painting, and in addition to her own work, she taught workshops for young artists during the summers at Lac Vert.

This involvement in an artistic community was important to Jacobson. She kept in contact with the president of the Saskatoon Art club, A.W. Cameron, and was one of the ten founding members of the Women's Art Association of Saskatchewan (1929). Jacobson exhibited frequently and sold to private collectors, though the Depression years were difficult for the art market. In 1930, the Government of Saskatchewan purchased one of her paintings (of Saskatchewan's Legislative Building) to be displayed in the Premier's office.

In 1932, she moved to Moose Jaw, and then two years later, to Winnipeg. After her husband's death in 1936, Jacobson and her son moved to Vancouver. From 1937 to 1938, Jacobson taught at the Canadian Institute of Associated Arts.

Following this term, Jacobson continued to live and work in Vancouver, exhibiting at the annual British Columbia Artists' Expositions at the Vancouver Art Gallery. Sybil Jacobson passed away in 1953.
Sybil Jacobson
Born:

1881. London, England GB

Died:

1953. Vancouver, BC

Mediums:

Oil Painting, Watercolour
Connect With Us