Saskatchewan Artist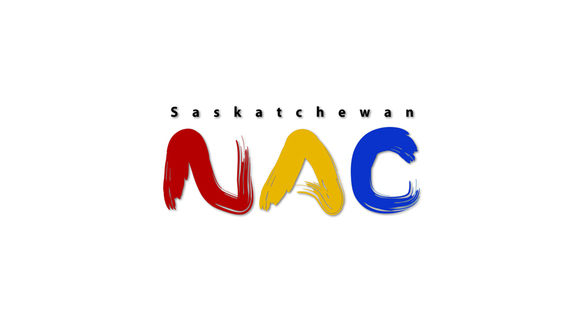 Edward Poitras
Edward Poitras was born in 1953 in Regina, Saskatchewan and is a member of the Gordon First Nation. He studied with Sarain Stump at the Saskatchewan Indian Cultural College in Saskatoon (1974) and then with Mexican Aboriginal artist Domingo Cisneros at Manitou College in La Macaza, Quebec (1975-1976). Poitras then became an instructor himself, teaching at the Saskatchewan Indian Federated College in Saskatoon (1976-1978), the University of Manitoba (1978) and the Saskatchewan Indian Federated College at the University of Regina (1981-1984, 1989-1990, now First Nations University of Canada). Poitras has also worked as a graphic artist for New Breed magazine (1984-1985).

Poitras's mixed-media sculptures and installations combine a variety of natural and human-made elements. His work explores themes including history, treaties, the effects of colonialism, and life in urban spaces and on the reserve.

Poitras's work has been exhibited in solo and group shows across the country and in the United States and Finland, and has been included in nearly every major contemporary Aboriginal exhibition since 1980. In 1995, Poitras became the first Aboriginal artist to represent Canada at the Venice Biennale. A 2002 exhibition organized by Saskatoon's Mendel Art Gallery, "Qu'Appelle: Tales of Two Valleys," included many of his recent works.

Poitras's work is part of the collections of the Canadian Museum of Civilization (Hull, Quebec), Mendel Art Gallery (Saskatoon), Saskatchewan Arts Board, MacKenzie Art Gallery (Regina), Thunder Bay Art Gallery, and the Department of Indian and Northern Affairs, among others.

In 2002, Poitras was awarded the Governor General's Award in Visual and Media Arts.

Poitras's collaborative work with other Saskatchewan artists includes his participation in an art performance called "Grasslands—Where Heaven Meets Earth" in Val Marie, Saskatchewan (2004) and collaborative exhibitions at Neutral Ground and Sakewewak First Nations Artists' Collective (Regina).

Edward Poitras lives in Regina, Saskatchewan.
Edward Poitras
Born:

1953. Regina, SK

Resides:

Regina, SK

Mediums:

Installations, Oil Painting, Photography, Sculpture
Connect With Us