Artist of the Month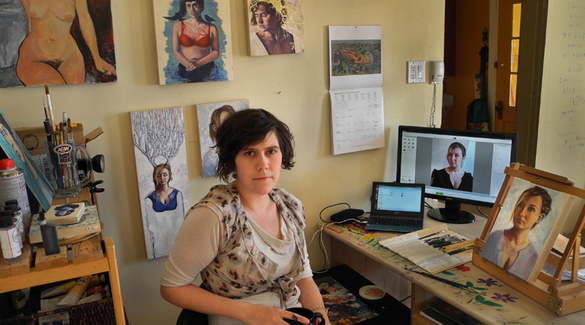 Bronwyn Schuster in her Eastend studio, March 2013
Bronwyn Schuster
NAC is pleased to feature young Eastend artist Bronwyn Schuster as our new Featured Artist.
Bronwyn was born in Banff, Alberta in 1992 and grew up in Calgary. She moved to Eastend, Saskatchewan in 2007, and she and her mother, painter Trea Jensen, have become very involved in the thriving arts community there.
Despite her youth, Bronwyn has been making art seriously for several years, exhibiting her work in several group shows in Alberta and Saskatchewan, and attending a residency in Medicine Hat, Alberta in 2011. In 2013 she will take part in the three-month residency in Coaticook, Quebec, and she has an online fundrainsing campaign for this project: www.indiegogo.com/projects/send-bronwyn-to-quebec
Below is our March 2013 interview with Bronwyn, as well several of Bronwyn's artworks available for purchase through our NACmarket.
NACmarket: Bronwyn Schuster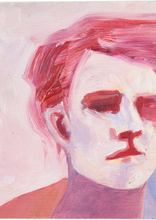 Cudahy Inspired Self Portrait
by Artist of the Month Bronwyn Schuster
$245.00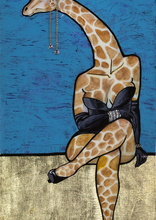 Little Black Dress
Painting by Bronwyn Schuster
$395.00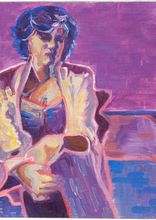 Neon Self Portrait
by Artist of the Month Bronwyn Schuster
$245.00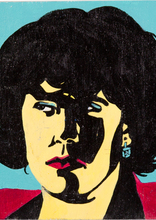 Pop Art Inspired Self Portrait
by Artist of the Month Bronwyn Schuster
$195.00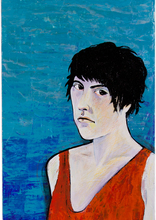 Self Portrait
by Artist of the Month Bronwyn Schuster
$495.00
The Andromaches Position
by Bronwyn Schuster
$85.00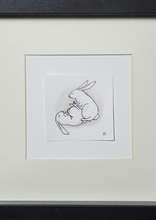 The Indra Position
by Bronwyn Schuster
$85.00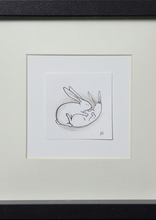 The Missionary Position
by Bronwyn Schuster
$85.00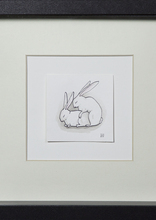 The Union of the Cows
by Bronwyn Schuster
$85.00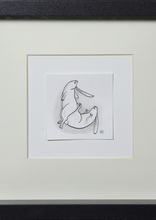 The Union of the Monkeys
by Bronwyn Schuster
$85.00
Interview
How did you come to be an artist?

As my mother would say, it started the day I was sitting in the highchair at the age of 1, she had given me paper and crayons, and she swears that I drew a perfect circle. There has always been a lot of art in my family. My mother is an artist and was probably my greatest teacher up until I was 13, then I started taking youth classes with other artists and borrowing how-to books from the library. I became a fairly strong illustrator by the age of 17 and then decided that I wanted to learn life drawing and painting. I took a summer youth course at Alberta College of Art and Design, in Calgary, and from there I just kept meeting great people who helped me push my boundaries and supported me in my endeavour to create. That is probably the biggest reason I am an artist, I was always supported, by my parents, by my mentors and my peers.

How would you describe your artwork?

I would say it is a little all over the place. I have a love for many styles and mediums. I think if I looked at everything as a whole, there is a running current of humour and aesthetic beauty. I love the vintage and classic look, which is a running theme in my portraits. I always aim to keep an element of the classical in them. My animal people are always very classical and strange. I love that strange thing that makes you look at something twice. Life is a bit odd and oftentimes it is the imperfections and the strange things that makes something eternally beautiful. Humour, colour, reality, classicism. Those are words I would use to describe my work.

What artists and others have influenced you?

My Mother, Trea Jensen, for sure -- my guiding hand and introduction to the world of art. My father Martin Schuster, also an artist, with an eye for meticulous detail, he taught me patience. Dean Bauche, he put oil paints into my hands for the first time and opened up a whole can of worms. Susan Knight and her self-portrait series "In The Style Of" got me out of a painting rut and into portraiture. There are so many artists and people who have helped me, pushed me out of my comfort zones, given me ideas, inspired me. I've spent hours delving into the lives of artists in history: Vincent Van Gogh, Egon Schiele, Leonor Fini, Frida Kahlo, Gustav Klimt, Leonardo Da Vinci, Amedeao Modigliani. I devoured all the information about their lives that I could find. Everything they ever created. I got to know them as personally as I could by what they left behind, and tried to become them. I stepped into what I imagined their lives were like, sat in a chair and looked into the mirror as though I was looking through their eyes, and I painted myself with what I imagined they would see. This is how I learned to paint myself, and how I teach myself new techniques.

How has living in Eastend, and spending time away from Eastend, shaped you as a artist?

Living in Eastend has given me solitude. A space to disappear. I can easily get so caught up in my work that people in town don't even know I am here. I need quiet in order to work. I can be very impulsive, and living in a big city where there are lots of distractions usually works against me. I'll procrastinate by going to the coffee shop for an "inspirational coffee" or catch some live music because I need a "night out" or someone convinces me that I need one.

Eastend has also been surprisingly good for making connections in the art world. I have met so many artists and writers in this little town. And the Eastend Arts Council's travelling show has also been a really great way to meet people all over the province.

I'm a bit of a vagabond at heart, so the refuge of Eastend is only good up to a point. I love travelling, especially around Canada. There is so much beautiful land here. I usually can't paint when I am on the road -- the time and space just isn't there -- but I do keep a sketch journal. This spring will be different for sure, as I am going to an artists in residence program in Coaticook, Quebec. I'll be working and living in the same space for three months. Which is not much different from what I do now, but I will be surrounded by new culture, language and people. I have many ideas about what I will do there, but time will tell. Experiences are always different from what we think they will be.

What have you found to be the best and the worst parts of being an artist?

The best part by far is the freedom. I make my own schedule. I have no one to answer to but myself. No wait, that is the best part of being an artist as a career. The best part about being an artist is the ability to grab a pencil and be able to draw something exactly as I see it. Sometimes I shock myself. Sometimes I create something that I can't believe came from my hand and my mind. It's almost as though my mind has no part in it. It might have a general idea of what it wants to do, but once the hand starts laying lines and colour, the minds only job is problem solving. "Does that look good?, no? Ok, if I do that? Yeah. Ok, next." And then I step away from a piece and I finally get to see what I created. Which leads to the worst part about being an artist. Those times when, no matter what you do, it all looks awful. The worst. And you can't figure out why. Like everything you touch is destroyed. I still don't know what to do with those times. Do I work through it? Or do I leave it alone for a while and try again another day. Those are the times I doubt myself. I can't understand why I bother. And then something happens and I create my best piece of art to date. Being and artist is so unpredictable.

What are your own expectations for your work and your career: your goals and your ideas of what lies ahead?

My immediate goal is to finish my self-portrait series, and put them all together in a show. Like many young, and maybe naive artists, I hope to get a bit of glory, a bit of limelight. I'd love to attend a school that teaches classical oil painting. Maybe that will be my next big goal. Life is funny though, it used to be my first goal, to save up enough money to go to a high profile school like the Florence Academy. Then this self portrait series started, and I found the beautiful world of community arts and involvement. I'd love to see Eastend blossom into the little town that it promises to be, so maybe I'll put off going to that school for a little bit and focus my attention for a bit, on starting a couple events and projects here in this sweet town. I don't like planning out my future too much. A little surprise adds excitement.

Tell us more about the self-portrait series.

My self portraits started when I was having a really tough year. My art had gotten to a point where I felt like I was just creating what I thought other people wanted to buy. I really didn't like that feeling. So, I started painting self portraits in the style of other artists. The first reason I did this, was so that I had something to paint that I didn't expect anyone to have to look at or want to buy. The second reason was so that I could become the artists I was copying, and learn from them.

And the animal people series?

Well, I can't really explain those. It started innocently enough. Ten black and white illustrations. And then I kept getting ideas. And some of those ideas made me laugh so much, I couldn't help myself. I guess it really took off in my time in Medicine Hat as artist in residence. The project I originally applied with was weak, and never really took off, so I was encouraged to continue with my animal people. It was hilarious and fun.
Bronwyn Schuster
Born:

1992.

Genre:

Animals, Fantasy, Humour, Portrait

Mediums:

Acrylic, Drawing, Mixed Media, Oil Painting, Textiles
Past Artists of the Month
Connect With Us