Saskatchewan NAC Auctions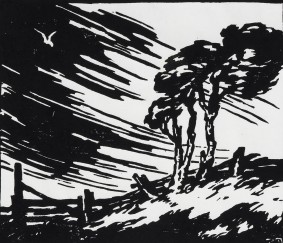 | | |
| --- | --- |
| Date: | Thursday February 23, 2023 - Sunday March 19, 2023 |
| | |
| --- | --- |
| Address: | 2241 Smith Street Map It |
| | |
| --- | --- |
| Location: | Online at Saskatchewan NAC - www.sknac.ca |
Saskatchewan Network for Art Collecting will host an auction this spring of Prints and Photography from Saskatchewan, Canada and around the world. Bidding will open February 23 and the auction will end March 19.
The auction will be offered via our DEDICATED AUCTION WEBSITE and the INVALUABLE auction platform.

The deadline for consigning to the Prints and Photography Auction is February 6th.
Artworks already consigned include pieces by Joe Fafard, AW Davey, Courtney Milne, Don Hall, Stanley Lewis, Charles Bragg, AJ Casson and many more.

View SKNAC's past art auctions here: https://connect.invaluable.com/saskatchewannac/past-auctions

For more information contact Saskatchewan Network for Art Collecting at 306-569-9102 or robin@sknac.ca.
Pictured above is "Untitled - Stormy Sky" by Rodolphe Duguay. Below is Joe Fafard's "Need and Response".