Saskatchewan Art Events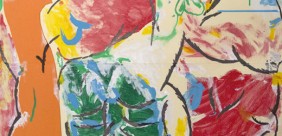 | | |
| --- | --- |
| Date: | Friday November 15, 2019 |
| | |
| --- | --- |
| Address: | 424 20th Street W. Map It |
AKA artist-run centre is presenting their Art Draw Fundraiser on Friday, November 15th. Tickets are available at AKA or through their website. Each ticket offers a chance to win one of the more than 50 donated artworks by Saskatchewan artists.

Art Draw: November 15, 2019
Doors: 7:30pm
Draw: 9pm
On view: November 5 to 15, 2019
Draw Tickets: $25 each or 5 for $100. Only 250 tickets available!
Tickets can be purchased through Paypal or in the AKA office. Each ticket includes entrance into the draw, snacks, mulled wine, music, and a chance to win one of the artworks.
http://akaartistrun.com/portfolio-item/akas-art-draw-fundraiser/
Featuring art by:
Alison Norlen, Alana Moore, Alani Caruso-Fitterer, Allyson Glenn, Andreas Buchwaldt, Andrei Feheregyhazi, Aralia Maxwell, Barbara Reimer, Brenda Wolf, Cam McKay, Chris Morin, Clint Hunker, David LaRiviere, David Stonhouse, Dawna Rose, Derek Sandbeck, Emily Zdunich, Fatemeh Ebrahimnejadnamini, Gale Hagblom, Grant McConnell, Greg Hardy, Ian Rawlinson, Jacob Semko, Jess Richter, Jean-Sebastian Gauthier, Jennifer Crane, John Graham, Jordan Danchilla, Jordan Schwab, Jon Vaughn, Joseph Anderson, Julie Oh, Kaitlyn Wong, Kara Uzelman, Karen Polowick, Kyle Zurevinski, Laura St. Pierre, Laura Payne, Lauren Warrington, Linda Duvall, Lindsey Rewuski, Lisa Birke, Lorenzo Dupuis, Louise Cook, Lynne Graham, Maia Stark, Marie Lannoo, Nguyen Tran, Patrick Bulas, Rachel Broussard, Robert Christie, Ruth Cuthand, Steph Krawchuk, Stephanie Kuse, Stephanie Mah, Troy Gronsdahl, Yonina Rollack, Zoé Zénon, Zoë Schneider, and Ruth Cuthand.