Saskatchewan Art Events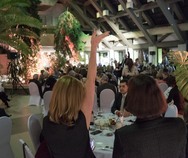 MacKenzie Art Gallery
/
3475 Albert Street
Regina
Friday October 12, 2018
Annual fundraising gala for the MacKenzie Art Gallery, in Regina. For one night only the MacKenzie Art Gallery will be transformed for an exclusive experience of gourmet canapes, fine wine, live entertainment...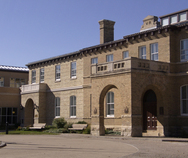 Government House
/
4607 Dewdney Avenue
Regina
Thursday October 18, 2018
Annual Black Tie Auction of Antiques, Art and Collectibles for the Government House Historical Society, at the historic Government House building, built in 1891. A wide variety of antiques, vintage...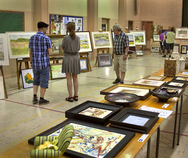 Westminster United Church gymnasium
/
3025 13th Ave
Regina
Friday October 19, 2018 - Saturday October 20, 2018
Live Preview of over 100 artworks from the Saskatchewan Onlne Art Auction being hosted by the Saskatchewan Network for Art Collecting. In the gymnasium of the Westminster United Church (corner of Cameron...