Saskatchewan Art Events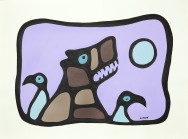 Online at Saskatchewan NAC - www.sknac.ca
Regina
Thursday March 22, 2018 - Saturday April 7, 2018
The result of multiple large art donations over several decades, Briercrest College and Seminary is now auctioning a large portion of its Canadian fine art collection, with proceeds going to the Briercrest...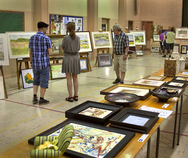 Westminster United Church gymnasium
/
3025 13th Ave
Regina
Friday May 25, 2018 - Saturday May 26, 2018
Live Preview of over 100 artworks from the Saskatchewan Onlne Art Auction being hosted by the Saskatchewan Network for Art Collecting. In the gymnasium of the Westminster United Church (corner of Cameron...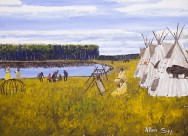 Online at Saskatchewan NAC - www.sknac.ca
Regina
Thursday May 17, 2018 - Saturday June 2, 2018
Saskatchewan Network for Art Collecting is hosting its annual spring Saskatchewan Online Art Auction starting May 17th with bidding closing June 2nd. Bidding on this auction will be available through...