Saskatchewan Art Events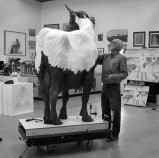 Slate Fine Art Gallery
/
2078 Halifax Street
Regina
Thursday September 7, 2017
Reception at Slate Fine Art Gallery, in Regina, for Joe Fafard - Till the Cows Come Home, an exhibition of work from the renowned Saskatchewan artist in celebration of his 75th birthday. Thursday September...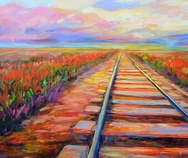 The Lobby Gallery - Regina Performing Arts Centre
/
1077 Angus Street
Regina
Thursday September 7, 2017
Reception for EMERGENCE, an Art Show and Sale by the Regina Art Collective, featuring work by such members as Catherine O'Byrne, Mark Sexton, Derek Olson, DeLee Grant, Kristin MacPherson and Jeffrey Taylor. Reception...