Saskatchewan Art Events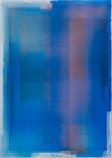 The GALLERY - Art Placement
/
228 - 3rd Avenue South
Saskatoon
Saturday May 25, 2019
Reception for Material Resonance, an exhibition for new abstract work for Saskatchewan artist Jonathan Forrest, at The Gallery - Art Placement, in Saskatoon. Reception, Saturday May 25th, 2:oo pm. Exhibition...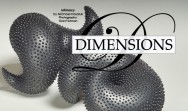 Broadway Theatre
/
715 Broadway Ave
Saskatoon
Friday May 31, 2019
Gala Reception and Awards Ceremony for DIMENSIONS, the Saskatchewan Craft Council biennial juried touring exhibition Friday May 31, 7:00 pm at the Broadway Theatre, in Saskatoon For more information,...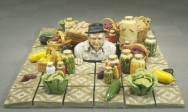 Mackenzie Art Gallery
/
3475 Albert Street
Regina
Friday June 7, 2019
Opening Reception for Victor Cicansky - The Gardener's Universe, at the MacKenzie Art Gallery, in Regina. Friday, June 7, 8:00 pm (doors open at 7:30). The evening will include a performance by Robin...