Saskatchewan Art Events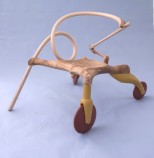 Saskatchewan Craft Council Gallery
/
813 Broadway Avenue
Saskatoon
Tuesday July 24, 2018
Curio is a window into both the compelling world of art collection as well as a tribute to the past twenty years of Emma International Collaborations. Works in this exhibition have been selected from private...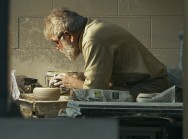 MacKenzie Art Gallery - The Salon
/
3475 Albert Street
Regina
Monday August 27, 2018
A Celebration for Jack Remembering Jack Sures (1934-2018) according to his wishes - with a party! At The MacKenzie Art Gallery, in Regina, Monday August 27, 2:00 pm. In lieu of flowers, donations may...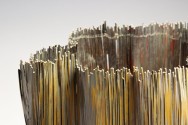 Saskatchewan Craft Council Gallery
/
813 Broadway Avenue
Saskatoon
Thursday August 30, 2018
Reception - Thursday August 30th, 7:00 to 9:00 pm. Innatus Forma — Kye-Yeon Son This body of work by Kye-Yeon Son strikes a fine aesthetic balance between Korean subtlety and North American...