Saskatchewan Art Events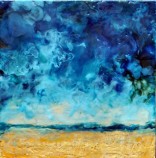 Nouveau Gallery
/
2146 Albert Street
Regina
Friday May 25, 2018
Opening Reception for an exhibiton of new encaustic work from Ann Brochu Lambert and Kathy Bradshaw, at Nouveau Gallery, in Regina. Opening Reception - Friday, May 25, 5:00 pm - 9:00 pm Learn more at the...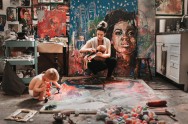 Rouge Gallery
/
245 - 3rd Avenue South
Saskatoon
Saturday June 2, 2018
Opening Reception for The Gus Series, an exhibition of new paintings by Lloydminster artist Brandi Hofer and her 2-year-old son Gus, at the Rouge Gallery, in Saskatoon. Reception is Saturday, June...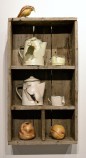 Saskatchewan Craft Council Gallery
/
813 Broadway Avenue
Saskatoon
Saturday June 9, 2018
Reception - Saturday June 9th, 7:00 to 9:00 pm. Claude Morin - Grandfather's Teachings of the Meadow Lark Exhibition runs from May 19 to June 23 An exhibition by artist Claude Morin that pays tribute...